Ron Cook Jr., Owner of RC Wealth Advisors, Interviewed on the Influential Entrepreneurs Podcast Discussing Smart Retirement Strategies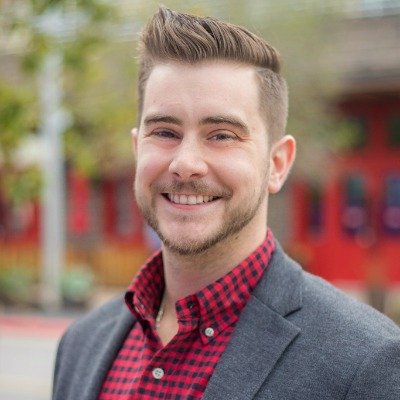 Ron Cook Jr. discusses efficient retirement planning: Smart strategies for a secure future.
Listen to the interview on the Business Innovators Radio Network: https://businessinnovatorsradio.com/interview-with-ron-cook-jr-owner-of-rc-wealth-advisors-discussing-smart-retirement-strategies/
In this episode of Influential Entrepreneurs, Mike Saunders and Ron Cook Jr. discuss the importance of smart retirement strategies. The conversation focuses on the need for a thoughtful and strategic approach to retirement planning, rather than relying on luck or haphazardly throwing money at it.
Cook accentuates the efficiency of retirement strategies, highlighting that all the money saved for retirement will eventually be spent or given away. Therefore, smart strategies aim to maximize spending while minimizing tax bills. Cook suggests converting traditional retirement accounts, such as 401(k)s and IRAs, into Roth IRAs to take advantage of lower income brackets during retirement.
Ron Cook Jr. also stresses the interconnected nature of retirement strategies, urging listeners to consider the whole picture rather than fixating on one aspect. Cook Jr. uses the analogy of an apple tree versus an orchard to illustrate this point. He recommends seeking professional help, such as the services offered by RC Wealth Advisors, for a quicker and easier retirement planning process.
The episode also explores the concept of taking care of oneself first in order to give more in the future. By establishing a solid financial plan and ensuring personal financial stability, individuals can ultimately have more resources to contribute to others.
Ron Cook Jr said: "You're going to want to take care of yourself first because if you do that, you'll be able to give way more money because you've set up things properly. You've actually allowed that money to sit there and grow and compound because you've set up a good plan and the rest will be taken care of if you do the right strategies."
Cook explains that by prioritizing personal financial well-being and setting up a proper financial plan, individuals can grow and compound their money, enabling them to give more in the long run. This approach creates a solid foundation for their financial future and allows them to leave a lasting legacy for their family.
Ron also accentuates the importance of secure strategies, which prioritize the protection of clients' wealth for retirement. These strategies aim to minimize risk and ensure a stable financial future. Seeking professional help can expedite the retirement planning process.
Ron also shared: "Going into retirement make sure you have a plan that is simple, secure, and smart."
About Ron Cook Jr.
Ron Cook Jr. is an independent Investment Advisor Representative who helps families with the fear of possibly running out of money in retirement, lowering or eliminating retirement financial risks, and protecting their retirement funds from unexpected life events. He prides himself in making complex situations simple and easy to put into place with comprehensive retirement planning.
Ron loves his God, country, and family. He is a big New England Sports fan, he has two French bulldogs, and has an annual pass to Disney World where he and his wife got married.
Learn More:
https://www.rcwealthadvisors.com/ and https://www.retirementmoneyschool.com/
Recent news and interviews:
Ron Cook Jr. discusses a simple retirement strategy:
https://authoritypresswire.com/ron-cook-jr-owner-of-rc-wealth-advisors-interviewed-on-the-influential-entrepreneurs-podcast-discussing-a-simple-retirement-strategy/
Ron Cook Jr. discusses secure retirement strategies:
Ron Cook Jr., Owner of RC Wealth Advisors, Interviewed on the Influential Entrepreneurs Podcast Discussing Secure Retirement Strategies
Investment Advisory Services offered through Retirement Wealth Advisors, Inc. (RWA) an SEC. Registered Investment Advisor. RC Wealth Advisors and RWA are not affiliated. Investing involves risk including the potential loss of principal. No investment strategy can guarantee a profit or protect against loss in periods of declining values. Opinions expressed are subject to change without notice and are not intended as investment advice or to predict future performance. Past performance does not guarantee future results. Consult your financial professional before making any investment decision. This information is designed to provide general information on the subjects covered, it is not, however, intended to provide specific legal or tax advice and cannot be used to avoid tax penalties or to promote, market, or recommend any tax plan or arrangement. Please note that RC Wealth Advisors and its affiliates do not give legal or tax advice. You are encouraged to consult your tax advisor or attorney. Annuity guarantees rely on the financial strength and claims-paying ability of the issuing insurer. Any references to protection benefits or lifetime income generally refer to fixed insurance products. They do not refer, in any way to securities or investment advisory products or services. Fixed Insurance and Annuity product guarantees are subject to the claims‐paying ability of the issuing company and are not offered by Retirement Wealth Advisors, Inc.
Media Contact
Company Name: Marketing Huddle, LLC
Contact Person: Mike Saunders, MBA
Email: Send Email
Phone: 7202323112
Country: United States
Website: https://www.AuthorityPositioningCoach.com