JC Soto, Founder of Online Media 360, Announces 3 Small Businesses to Watch in 2023
JC Soto started his entrepreneurial journey at 10 years old selling door to door from a home decor catalog. He has started, bought and sold businesses for over 35 years. From retail to online and everything in between, JC has been involved in growing businesses in many arenas and he is the founder of Online Media 360, a Best-Selling author, coach, public speaker and podcast host.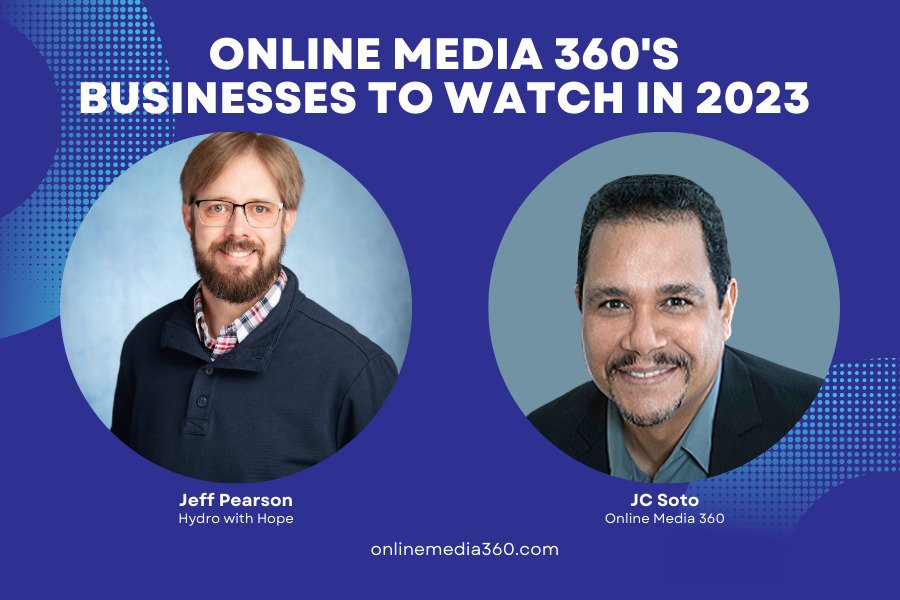 JC Soto, Founder of Online Media 360, announced 3 small businesses that are doing great work but are not getting the visibility and credit that bigger companies get. JC Soto's mission is to get these businesses featured on the online media outlets.
"Visibility is getting harder and harder to achieve in today's crowded and busy business environment. We are making the effort to highlight businesses that are not getting noticed enough and hopefully giving a small boost to their visibility, so they also increase their credibility," JC stated.
These 3 small businesses are worth keeping an eye on:
Hydro with Hope – founded by "The Hydro Coach", Jeff Pearson. "Hydro with Hope is here to serve the hydrocephalus community by offering tangible help and encouragement through online and in-person resources. We also endeavor to increase awareness of hydrocephalus and normalize hydrocephalus-related vocabulary for friends, and family of hydrowarriors," Pearson states.
Their newest book called "My Hydrowarrior Story", is a fill-in-the-blank journal designed to help families and individuals with hydrocephalus navigate every step of their journey. The journal helps them navigate through diagnosis, surgery, the hospital stay, going home, continued recovery and beyond.
Search for Hydro with Hope on Facebook, Instagram, YouTube, and TikTok.
"Remember: We're here to help you. You are not alone," Jeff concluded.
Learn more at: www.hydrowithhope.com
Breakaway Scores – founded by Joe Constantine – provides mentoring and life coaching to teens and youth to help build confidence and self-esteem to work through life's challenges.
Rob Spic and Span Cleaning, LLC – founded by professional house cleaner, Robert McCreight. "Doing the work you don't have time to do. I help my clients have more time with their families," McCreight explained.
Online Media 360 is constantly looking for small businesses that are in need of recognition. To submit a small business to be recognized contact [email protected] or visit: www.onlinemedia360.com
Media Contact
Company Name: Online Media 360
Contact Person: JC Soto
Email: Send Email
Phone: (303) 542-0272
Country: United States
Website: https://onlinemedia360.com