Diatomite is a Pest-Repellent – Jilin Yuantong Mineral Co., Ltd.
Canadian research shows that diatomite has two major categories: seawater and freshwater. Seawater diatomite is much more effective than freshwater diatomite in controlling stored grain pests. For example, a dose of 565ppm was given to wheat treated with seawater diatomite 209, in which rice elephants were exposed for five days, resulting in a 90 percent mortality rate. With fresh water diatomite, under the same conditions, the rice elephant mortality rate up to 90 percent of the dose of 1,013 PPM.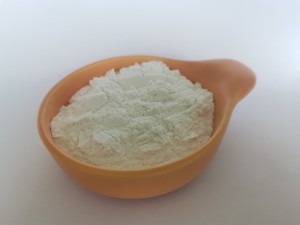 Due to the long-term and extensive use of phosphine (PH_3) as a fumigant, the plant has developed severe resistance to it and can hardly be killed by conventional phosphine fumigation methods. In the UK, only organophosphorus insecticides are currently available for control of stored food mites, but these chemical insecticides are not effective against acaroid mites in grain depots and oil seed depots. Under the condition of temperature 15℃ and relative humidity 75%, when the dose of diatomite in grain was 0.5 ~ 5.0 g/kg, the acaroid mites could be killed completely. The acaricidal mechanism of diatomite powder is the same as that of insects, because there is a very thin wax layer (cap horn layer) in the epidermal layer of the body wall of acaroid mites.
The use of diatomite to control stored grain pests was developed in the last 10 years. Detailed studies have been carried out in Canada, the United States, the United Kingdom, Australia, Brazil and Japan, with some projects still under development. Diatomite is a powder, the use of large dose; It was used to control stored grain pests and increase grain bulk density. Grain velocity also changed; In addition, dust increases, how to formulate health indicators; All these problems need to be studied and solved. China has a long coastline and abundant Marine diatomite resources, so how to develop and utilize this natural insecticide for grain storage pests is also worthy of research.
Diatomite works by breaking the insect's "water barrier". Similarly, inert powder, a powder with the same properties as diatomite, can also kill stored grain pests. The inert powder materials include zeolite powder, tricalcium phosphate, amorphous silica powder, Insecto, vegetation ash, rice chaser ash, etc. But these inert powders are used in higher doses than diatomite to control stored grain pests. For example, 1 gram of insecticidal powder should be used per kilogram of wheat; It takes 1-2 grams of amorphous silica per kilogram of grain to kill stored grain pests. It is effective to use 1000 ~ 2500ppm tricalcium phosphate to control pests in stored grain of legumes. Zeolite powder control harm corn corn elephant, to use 5% of the weight of corn; To control stored grain pests with plant ash, 30% of the weight of grain should be used. In foreign studies, plant ash was used to control stored grain pests. When plant ash accounted for 30% of the weight of corn was mixed with stored corn, the effect of protecting corn from pests was almost equal to 8.8ppm chlorophorus. There is silicon in rice along with rice, so it is more effective than using plant and wood ash to control stored grain pests.
Original Source: https://www.dadidiatomite.com/news/diatomite-is-a-pest-repellent-%ef%bc%88i-2/
Media Contact
Company Name: Jilin Yuantong Mineral Co., Ltd.
Email: Send Email
Phone: 0086-13051121576
Country: China
Website: https://www.dadidiatomite.com/