Day By Day Disrupting the Insurance Industry one green block at a time
Day By Day is reimagining the traditional insurance game one block at a time, with the Day By Day app, used to register the user's personal items. With it, users have better transparency into their insurance needs.
Bill Angelidis, CEO and Founder of Day By Day chose to take this asset-first approach after experiencing floods in his office in 2018 and not being able to prove the total sum of the assets to the insurance company. The app is now live globally and can be downloaded on the App Store or Google Play.
Now Angelidis and the Day By Day team are building out the global platform to decentralise and democratise the insurance industry using blockchain technologies including Non-Fungible Tokens (NFTs).
Angelidis stated "This isn't limited to people in the blockchain space. Insurance companies, underwriters and brokers are more than welcome to get involved with our platform – Day By Day has a web3 solution for every stage of the insurance process. This will be a game changer for the insurance industry."
The Day By Day platform integrates with the Algorand Blockchain. Algorand is cheap to use, fast, secure and Algorand has a commitment to being the greenest crypto project on the planet.
Angelidis and the team had a vision to build their platform on the Algorand Blockchain but needed to train their developers. Working with Karen Cohen, Founder of the AlgoHUB, they came up with a plan.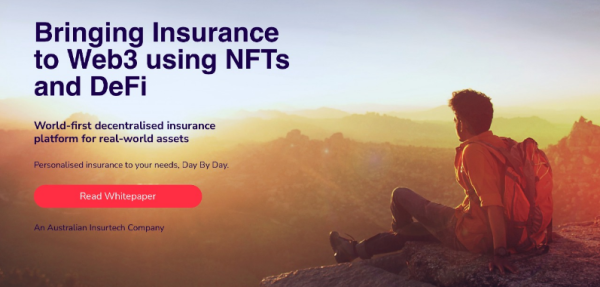 Karen Cohen, Founder of AlgoHUB (www.Algo-HUB.io) states "Algorand is a new blockchain in Australia and is building up the local developer talent. Algorand has set up the AlgoHUB to help developers learn the smart contract languages required to build on Algorand.
Through the earn to learn programs, developers will quickly become skilled in Blockchain languages such as Reach and Pyteal. They can easily get jobs in the industry and earn great money, from zero to blockchain hero!"
Day By Day is powered by Asta (www.asta.com.au) who have been building web2 applications for over 20 years and moved into the web3 space over 5 years ago. Some of their recent contributions include: Fidira and Copyright Bank, Metex and several NFT platforms including Neo Preemo which features local Australian Artists.
Asta has now become Australia's first qualified Algorand Development House, winning a scholarship from the AlgoHUB for training their developers in Reach Programming Language.
Angelidis, also the CEO of Asta, states, "If anyone needs advice for developing any web3 solution, Asta can help with the design, project management and the build. The best thing about Asta's apps is they look and feel like traditional web2 apps but are powered by the blockchain."
Get the Day By Day app on the Apple App Store or Google Play.
Media Contact
Company Name: Daybyday
Contact Person: Renee Chung
Email: Send Email
Phone: 0435 578 798
Country: Australia
Website: https://daybyday.io/