Psychiatrist and Bestselling Author Releases Book Aimed at Empowering Parents of Children with ADHD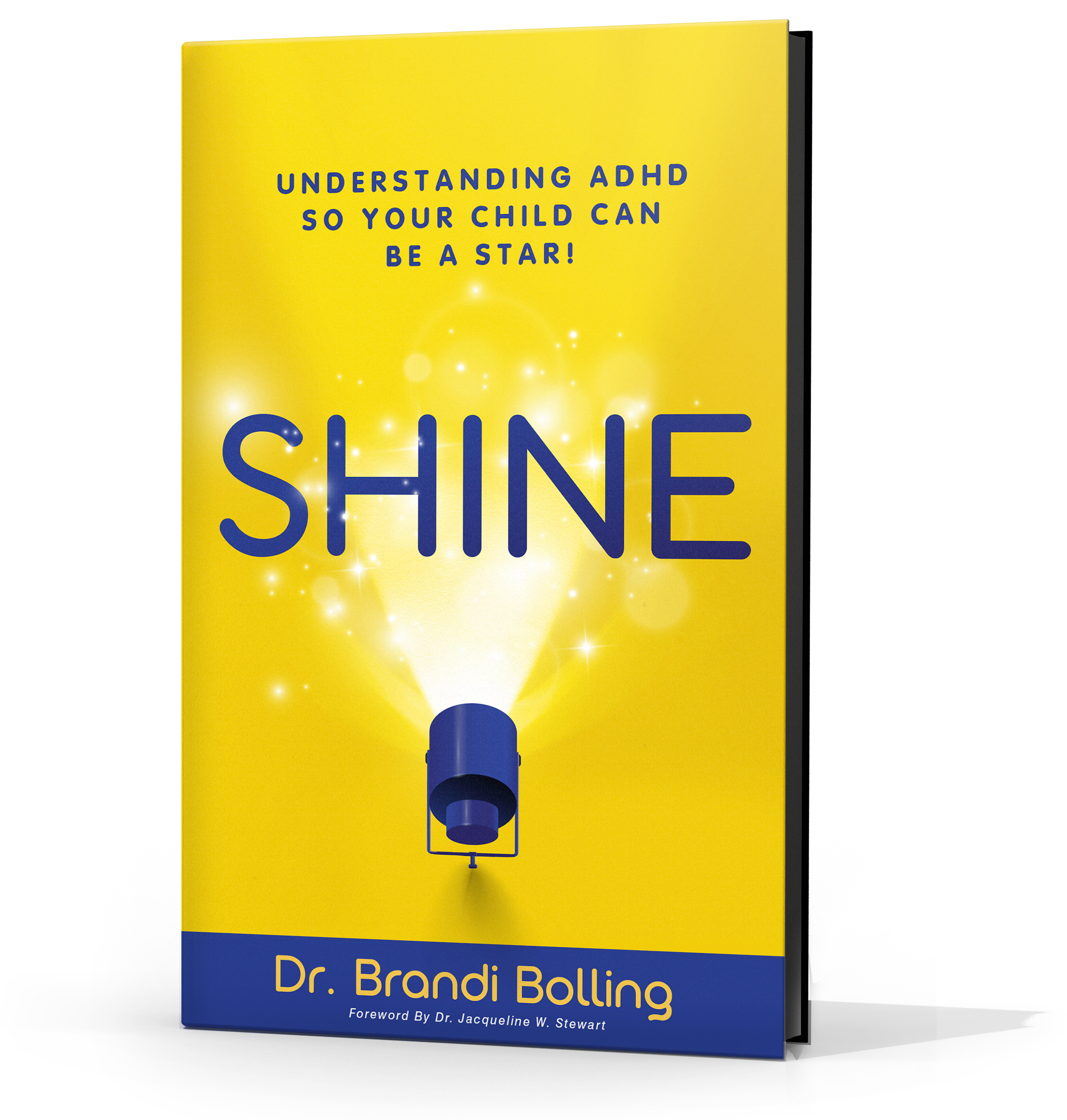 Attention Deficit Hyperactivity Disorder (ADHD) is a 24-hours-per-day, 7-days-per-week disorder. Hyperactivity, inattention, and impulsivity result in problems at school and in the household and can leave families with more questions than patience. To offer vast insight into the world of ADHD and other mental health disorders, Dr. Brandi Bolling has released SHINE: Understanding ADHD So Your Child Can Be a Star!
BIRMINGHAM, AL – June 9, 2021 – In SHINE, bestselling author and psychiatrist Dr. Brandi equips parents with the tools needed to advocate for their child and improve their quality of life so that they can truly excel. Through this informative reference book, parents receive the confidence and knowledge required to tackle parenthood of a differently abled child with grace, guide them the way they need it, and propel them forward.
"Living with ADHD is hard! The children are stressed, confused, and frustrated because they want to behave and perform better, but they do not know how or why they do not. Their poor behaviors, academic disappointments, and irritability can infuriate the best parent and can cause them to lose their cool. Remember, be patient with your child, for ADHD is not a choice, and you can work to prevent it from being a devastating challenge," says Dr. Brandi.
The topics covered in SHINE are intended to enlighten parents so they can help their child be empowered, engaged, and encouraged. Written in friendly yet educational language that bursts with compassion and wit, Dr. Brandi's sage words about understanding and diagnosing ADHD, the changing faces of ADHD, how to advocate for your child with ADHD, and much more will arm parents with the credible information they need to heal their families and provide their child with the proper support.
SHINE lights a clear path and delivers a proven formula that will help children with ADHD succeed in the classroom and in life. "Know that ADHD may be a DISability, but with the proper treatment your child can claim success and can brag, "'I have THIS ABILITY!!!'"
Dr. Brandi J. Rudolph-Bolling, MD, is a triple-board-certified adult psychiatrist, child and adolescent psychiatrist, and pediatrician. She carries extensive knowledge about many mental health disorders, but attention deficit hyperactivity disorder (ADHD) is her specialty. Dr. Brandi obtained her Bachelor of Science in neuroscience from Vanderbilt University and her medical degree (MD) from Meharry Medical College.
Published by Publish Your Gift®, SHINE: Understanding ADHD So Your Child Can Be a Star! is now available for purchase.
Media Contact
Company Name: Purposely Created Publishing Group
Contact Person: Shani McIlwain
Email: Send Email
Phone: (888) 949-6228
Country: United States
Website: www.publishyourgift.com