Introducing ALDKitchen, Makers Of High-grade Kitchen Equipment And Appliances

ALDKitchen, a trademark of Puffle Inc. is a U.S company located in California that supplies high-quality kitchen equipment and appliances.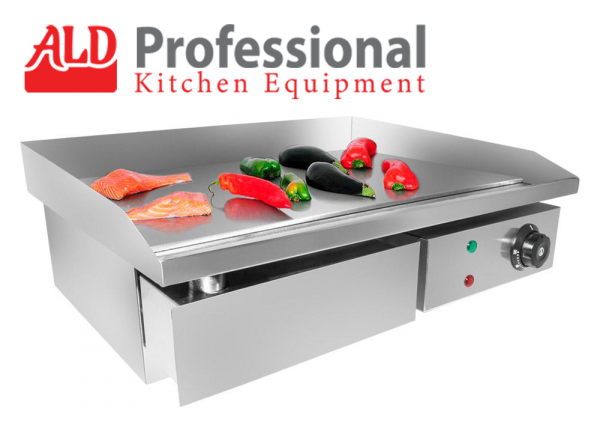 The company, with more than ten years of experience in the kitchen equipment market, delivers state of the art cookware and utensils for restaurant businesses and catering services. Their waffle irons, made of stainless steel, is known for its durability and reliability. Their chocolate melters and other professional kitchen appliances, together with excellent customer service, makes for an exceptional shopping experience.
According to the company CEO, Dmitriy Mykalo: "High-Quality guaranteed. The quality of the product we sell in our store is of a high priority because we know how important it is for commercial kitchens to use proper cooking appliances. This is the reason why we choose only tested and reliable manufactures and suppliers of professional kitchen equipment. We give thorough attention to the quality of materials to make sure each machine is safe, hygienic and meets the high standards. Filling out a kitchen with right commercial equipment is essential for a successful business."
Among the company's products is the Rotating Belgium waffle makers, which cooks fluffy soft waffles with deep wells, which in turn, guarantees the most even batter distribution — flipping the iron while baking makes the waffles uniformly cooked and perfectly rounded. The machines are available both with a single or double plate.
Also available, among other products, is the professional irons for thinner waffles which would suit those who are struggling to use as little space for kitchen equipment as possible. Those waffles can be not only sold with a variety of toppings but also become an ice cream cone when needed. So, one machine may serve for two different purposes, which is pretty convenient. Every machine comes with a nonstick coating to ensure easy cleaning and perfect golden-brown waffle colour.
Speaking about the company's warranty, Mykalo said: "We do our best to make ALDKitchen returns easy and convenient. You may return items purchased on ALDKitchen.com within 30 days of purchase for a full refund of your product purchase price or replacement. Return shipping is FREE for most orders."
Media Contact
Company Name: Puffle Inc
Contact Person: Dmitriy Mykalo
Email: Send Email
Phone: (754) 225-5253?
Country: United States
Website: www.aldkitchen.com