Witness the Legendary Shootout in Western 'Tombstone Rashomon' – Streaming on Amazon Prime
On October 27, 1881, a time traveling video crew arrived in Tombstone, AZ to film the gunfight at the O.K. Corral. Realizing they were a day late, they set about interviewing the survivors.
Los Angeles, CA – August 5, 2020 – Witness their stories on Amazon Prime today: https://amzn.to/2O5pwTU.
From notable writer/director Alex Cox (Repo Man, Sid & Nancy), TOMBSTONE RASHOMON is a western mockumentary told in the style of the 1950's Akira Kurosawa's Japanese classic, Rashomon.
"An interesting retelling of an iconic Western tale," wrote Voices from the Balcony.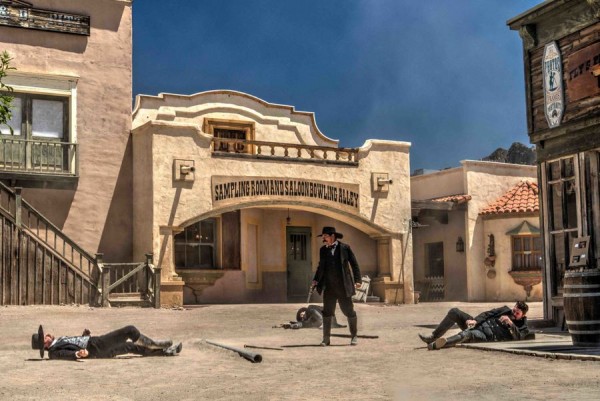 TOMBSTONE RASHOMON depicts history from several perspectives from a time traveling documentary crew, until they get the date wrong and arrive several days late to one of the most famous shootouts in the American Wild West history, the gunfight at the O.K. Corral. Perspectives include that of Wyatt Earp (Adam Newberry), Doc Holliday (Eric Schumacher), Kate (Christine Doidge), Ike Clanton (Benny Lee Kennedy), Colonel Hafford (Richard Anderson) and Johnny Behan (Jesse Lee Pacheco).
"The movie has brilliant moments of absurdist humor," wrote Side Long Glances of a Pigeon Kicker, adding, "TOMBSTONE RASHOMON is a breezy 80 minutes and is well worth a look."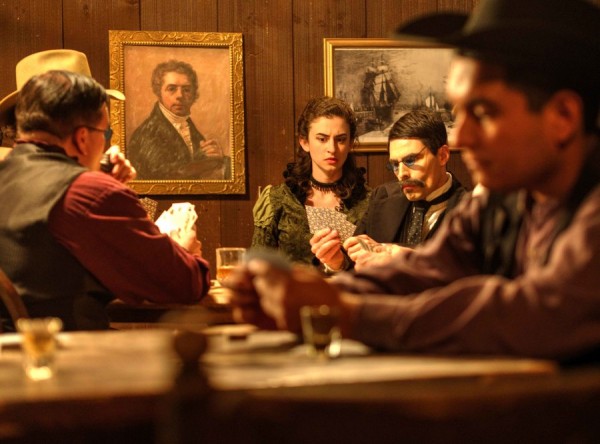 TriCoast Entertainment has released TOMBSTONE RASHOMON on Amazon Prime and DVD, in store and online at Amazon, Walmart, Best Buy, Target, Deep Discount DVD, DVD Planet, CC Video and more.
Watch the trailer here: https://www.youtube.com/watch?v=N8sF0ADx6y4.
TOMBSTONE RASHOMON stars award winning and critically acclaimed star, Eric Schumacher (Legends & Lies, The Revenge of Zoe, Bequest), Adam Newberry (Ashes, Perception), Christine Doidge, Benny Lee Kennedy (Mr. Snyder, Fronteras), Richard Anderson (Murdered By Morning, The Kingdom, Rottentail), Jesse Lee Pacheco (Bill the Galactic Hero, Terrible Accident at the Bread Factory), Michelle Bauer (Black Mountain, Bus Rider Tales, Trade In), Shayn Herndon (Choice: I Won't Let Go) and Wade Everett (Tilt, Wunderland).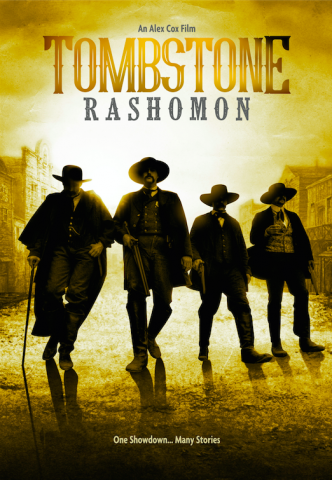 TOMBSTONE RASHOMON (2017, 83 min.) Directed and written by: Alex Cox. Producers: Alex Cox, Merritt Crocker. Editor: Merritt Crocker. Cinematographer: Alana Murphy. Original music: Dan Wool. USA, English. Tombstone Limited, TriCoast Entertainment.
Production Company: Tombstone Limited.
About TriCoast Worldwide:
TriCoast Worldwide is a premium international sales agent, representing the best of US and international films at all the major film markets. Sister company to TriCoast Entertainment and TriCoast Studios, the company is located at the Studio facility in Culver City, Los Angeles.
Founded by: Strathford Hamilton and Marcy Levitas Hamilton.
Visit: https://www.tricoastworldwide.com/
Media Contact
Company Name: TriCoast Entertainment
Contact Person: Jenna Wilen
Email: Send Email
Phone: 3104587707
Address:11124 Washington Blvd.
City: Culver City
State: California
Country: United States
Website: http://www.tricoastworldwide.com