Stingypig Unveils New Car Insurance Comparison Tool For Drivers In Canada
The platform's online car insurance calculator uses the postal code of drivers to estimate their insurance premiums and produce quotes from the cheapest and most reliable insurance providers in their provinces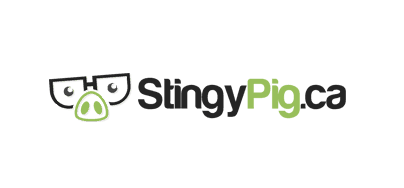 August 1, 2022 – StingyPig is delighted to announce the launch of a new car insurance comparison tool, designed to help drivers in Canada find the most suitable and reliable insurance providers in their states. The new comparison tool is an easy-to-use online car insurance calculator that relies on the postal code of drivers to produce quotes from the cheapest and most reliable insurance providers in the country.
Although auto insurance is mandatory for all car owners and drivers in Canada, there is however no one-size-fits-all insurance solution as the specific nature varies from state to state. While provinces like Manitoba, Quebec, and Saskatchewan rely on government auto insurance plans, places like Alberta, New Brunswick, Northwest Territories, and Nova Scotia prefer to use private insurance companies, with some others adopting a combination of the two.
The rates of the insurance premiums also differ according to the particular province. Currently, Ontario has the highest average premium for auto insurance in the country, mostly due to its dense population that is over 1/3 of the size of the entire country. In contrast, Quebec's unique public car insurance system has left it with the lowest average insurance rate in all of Canada, despite having the second-highest population in the country according to Wikipedia.
Using their postal code to determine their location, Stingypig's new, car insurance comparison tool searches through over 40 car insurance providers to help drivers identify the best deals and save money. The free auto insurance calculator assesses the car insurance history and needs of the particular user, to find the perfect match at the lowest premiums within minutes of applying.
From high-risk car insurance to student and senior car insurance policies, the platform offers a versatile service with partners that include underwriters who accept high-risk drivers, as well as those with special programs and discounts. Stingypig insists that drivers can save up to 40% each year by simply using its online calculator to compare auto insurance quotes.
Additionally, drivers and other road users can also find a treasure trove of valuable information in the company's online magazine, including analytic comparisons of different vehicle types, and detailed reviews of insurance providers. To learn more about the company's new auto insurance comparison tool, please reach out to Stingypig via the contact info below.
Media Contact
Company Name: Stingypig.ca
Contact Person: Kathline J. Johnson
Email: Send Email
Address:365 Acton Avenue
City: Toronto
State: ON M3H 4J1
Country: Canada
Website: https://www.stingypig.ca/