Understanding the Best Electrician for Residential or Commercial Job
When choosing the best electrician for a residential, business or commercial job, beyond personal recommendation it can be difficult to know who to approach and how they are qualified or experienced for the job.
The people at CSG Electric Supply in Toronto have been promoting the benefits of understanding the different types of electrician that exist as part the research involved in choosing an appropriate electrician for the your next job.
"The first choice" stated a spokesperson from the company "is understanding whether you need a wireman or a lineman. Wiremen (aka wire electrician) are electricians who work on electrical installations inside a building whereas a lineman (aka line electrician) will work on installations outside of a building. Linemen normally work with higher voltages and need to wear more extensive protective gear because of this".
"Although many electricians will do a combination of both of these tasks, it is likely that most electricians will have an area of specialism or special skill that can be matched to the needs of their clients, however extensive their needs".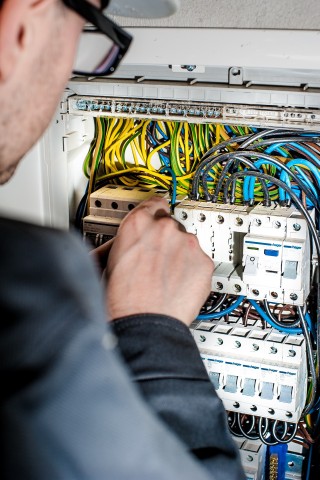 "It is also the case" continued the spokesperson "that within these two wider categories that there will be a number of smaller areas of specialisation. Firstly, there is a distinction between residential, commercial and industrial electricians".
"As the names suggest, residential electricians predominantly specialise in dealing with residential electrical issues and are usually wire electricians who do standard jobs in resident's homes. These may be independent contractors or a small business. Commercial electricians primarily focus on the larger properties of businesses such as office, stores and other types of commercial buildings. They will specialise in the slightly higher power and distributed power needs of larger properties. These electricians are unlikely to be independent contractors".
"Industrial electricians however will work on much larger projects, with large machinery that has complex power needs and such installations as factories and large plant. They may also work with security systems and other industrial parts of the manufacturing process" stated the spokesperson.
"There are also electricians who specialise in such areas as the installation and maintenance of electrical signage on buildings and highways, and also electricians who will specialise in the areas of maintenance and repair".
"For anyone wanting an electrical project fulfilled by a professional, understanding their needs will help them to identify the right type of electrician for their project, enabling it to be completed as successfully and seamlessly as possible".
About CSG Electric Supply
CSG Electric Supply is a Toronto-based team of expert installers and suppliers of a wide range of electrical devices and needs. From installation to upgrades, advice to supply, the experienced and qualified electricians have the skills across a range of disciplines that ensure the very best quality of service that meets all compliance and regulatory needs.
Media Contact
Company Name: CSG Electric
Contact Person: Media Relations
Email: Send Email
Phone: 416-893-9205
Address:1300 Alness St., unit 3
City: Concord
State: Ontario L4K 2W6
Country: Canada
Website: https://csgelectric.ca/