Prolific technology writer Lokesh Kumar Narayana Aka LKN Is Now Seen As The Next Generation Visionary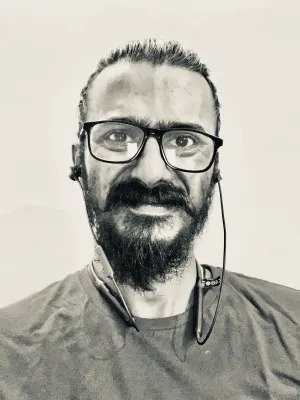 The prominent thought leader from Bengaluru is using his experience working with market leaders like IBM, Accenture, and V-Soft to help his peers through his next-generation vision.
The popular author of books such as "The Odyssey of Industrial Revolution: The Dawn" is now the only individual from India who is vocal individually on Next Generation Industry and has conceptualized the "Industrial Revolution V."
His upcoming books "The Dusk" and "The Twilight" are all set to hit the stores across India very soon.
He is now termed the "Next Generation Visionary" and "Next Generation Thought Leader," as he is probably the only Indian and the lone thought leader who has spoken out about the importance of a human-centered approach for IR V.
He feels that the AI Research and Development component must be handled to guarantee that humans are the primary emphasis and their safety is not compromised.
He has worked in fields like IT Service Management, Governance, Risk and Compliance along with the utilization of Microsoft Technologies, Mobile Application Development, emerging technologies like Data Science, Artificial Intelligence (AI), and ServiceNow Engagements, making a major contribution towards the digital transformation of many big-name companies.
When contacted, Lokesh Kumar Narayana Aka LKN was quoted as saying, "The IR V is delicate until it has developed, and it requires a lot of human-centric administration and attention. I want to urge all leaders to ensure that technological growth is evenly dispersed and balanced so that no discrimination or power concentration occurs in any one region or country."
He made it clear that more blogs on IR V and the Governance mechanisms for Sustainability, Research and Development, Technology Inclusions, Balanced Development, and Leadership aspects can be expected from the ongoing and planned initiatives.
Those who want to know more about him should make it a point to check out his blog lokeshlkn.com and visit his Linkedin Page at https://www.linkedin.com/in/lokeshkumarnarayana/.
About Lokesh Kumar Narayana
Lokesh Kumar Narayana is an IT industry expert from Bengaluru, India, and a celebrated author in today's time. He has close to 20 years of professional experience, having worked for tech giants like IBM, Accenture, and V-Soft Consulting.
Media Contact
Company Name: LokeshLKN
Contact Person: Lokesh Kumar Narayana
Email: Send Email
City: Bengaluru
State: Karnataka
Country: India
Website: www.LokeshLKN.com