Ikonik Eye Centre Grand Opening of New Outlet at Bukit Jalil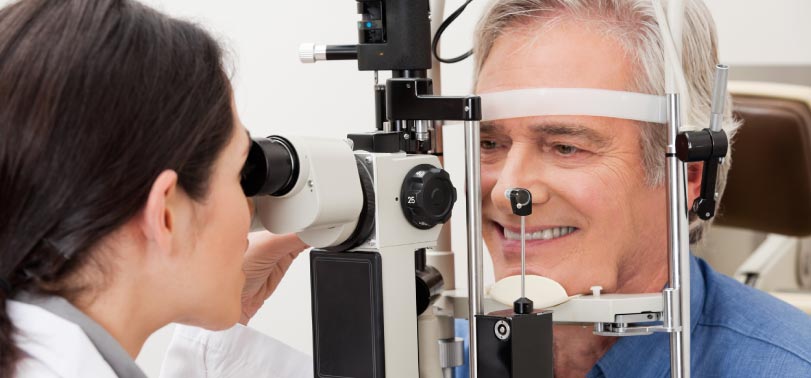 Ikonik Eye Specialist Centre, or formerly known as Prof Muhaya Eye & LASIK Centre), opened its new outlet at The Park Bukit Jalil.
Grand Opening of New Eye Specialist Centre at Bukit Jalil
With the grand opening of the new outlet at Bukit Jalil, Ikonik Eye Centre now aims to improve its services with advanced ophthalmic diagnostic equipment and provide exceptional care with a newly upgraded operating theatre to every Malaysian and International patient.
The founder, Addaem Chandran, who is also CEO of Ikonik Eye Specialist Centre, said that it is the first to unveil in Bukit Jalil, which offers a wide range of treatments for various eye diseases such as myopia, diabetic retinopathy, glaucoma and cataract, among others.
"As the founder of one of the fastest-growing eye centres in Malaysia, I'm very grateful for all of the unbelievable achievements that we have obtained over the past years. Our holistic approach in treating our patients has won the hearts of the patients who received treatment at our eye centre," said Addaem Chandran, founder & CEO.
In conjunction with the centre's grand opening, the centre will be conducted multiple roadshows with free eye screening. Additionally, Ikonik Eye Centre will also offer free cataract surgeries to the citizens of an old nursing home in Kajang.
"The new outlet will be the first of many important changes for the company in 2021. As a company that focuses on the growth of the team, we see everybody in the centre as the crucial icon in their field and capabilities to serve you well."
Once again, I would like to this opportunity to thanks those who have given their continuous support and placed considerable trust in us! We look forward to having you in our new centre. See you soon!" he added.
About Ikonik Eye Centre
Ikonik Eye Specialist Centre (formerly known as Prof Muhaya Eye & LASIK Centre) was incorporated on 6 September 2013 and began its operation on 5 May 2014. The eye centre was started with just focusing on corneal refractive surgeries, including Femto Laser-Assisted In-Situ Keratomileusis (LASIK) and Flapless Laser Eye Surgery procedures.
However, within a short period, Ikonik Eye Centre has broadened its services to offer treatment for other common eye diseases such as cataract surgery, YAG-laser, diabetic eye disease treatments, pterygium surgery and paediatric ophthalmology services.
For more information about Ikonik Eye Centre, visit its website at https://ikonik-eyecentre.com/
Media Contact
Company Name: Ikonik Eye Specialist Centre
Email: Send Email
Phone: +603-9765 1368
Address:9,10,11, Residensi Park Bukit Jalil Persiaran Jalil Utama
City: Kuala Lumpur
Country: Malaysia
Website: https://ikonik-eyecentre.com/