Lucha Patron Returns To Santa Rosa April 16 Lucha Libre
Lucha Patron is returning to Santa Rosa, California on April 16, 2022. The lineup is stacked for that night featuring stars such as Super Mex Hernandez, EL Pecador, Xtreme Tiger, Taeler Hendrix, Kenny K, Ray Leon, Koto Hiro, Mayra, Joey Gonzo, Michael Sean, CJ Dirt, Big MF, Midas Reed, Dominic Texeria, Dirty Drew, Grace LI, Tyler Nitro and more.. Tyler Nitro making his California debut.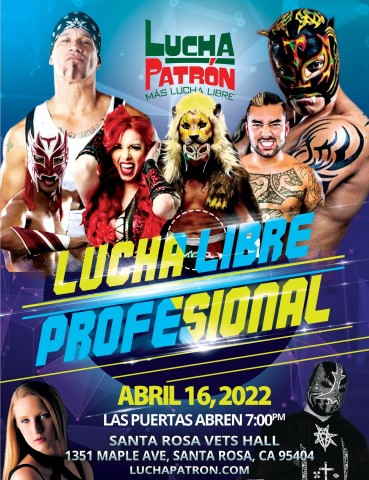 This show will take place on a Saturday night in Santa Rosa at the Santa Rosa Veterans Hall. This will be a TV Taping which will air on MyTV53 along with many other major television affiliates throughout the United States. Noted Lucha Patron has been talked about by many NFL players, Actors such as Ken Jenog from the hangover movie franchises… All Pro 49ers Wide Receiver Brandon Lloyd, Super Bowl Champion Walter Thurmond of the Seahawks and many others.
One of the main goals of Lucha Patron events is to provide a great night of entertainment and help feed families in need. Lucha Patron has provided thousands and thousands of meals to families in need through local food banks. Let's fight hunger together #endhunger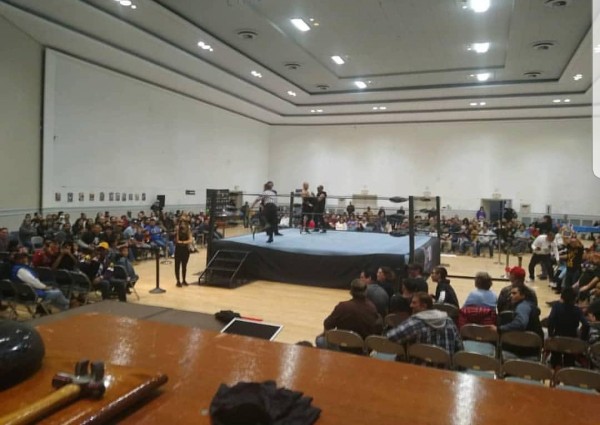 Lucha Patron staff has been promoting live events since 2008. Jorge, Carlos & Miguel bring a lot of knowledge to the product. Lucha Patron helps the community of Santa Rosa by providing more opportunities and resources to the local community.
For more information on this event please visit the official website www.LuchaPatron.com and for ticket information you can visit Eventbrite.
Mas Lucha Libre.
Media Contact
Company Name: Lucha Patron – Mas Lucha Libre
Contact Person: Jorge Guzman
Email: Send Email
Phone: 415 878 5695
Country: Mexico
Website: http://www.luchapatron.com/