Run Ricky Run Studios introducing a new play-to-earn game: Hoop Legends NFT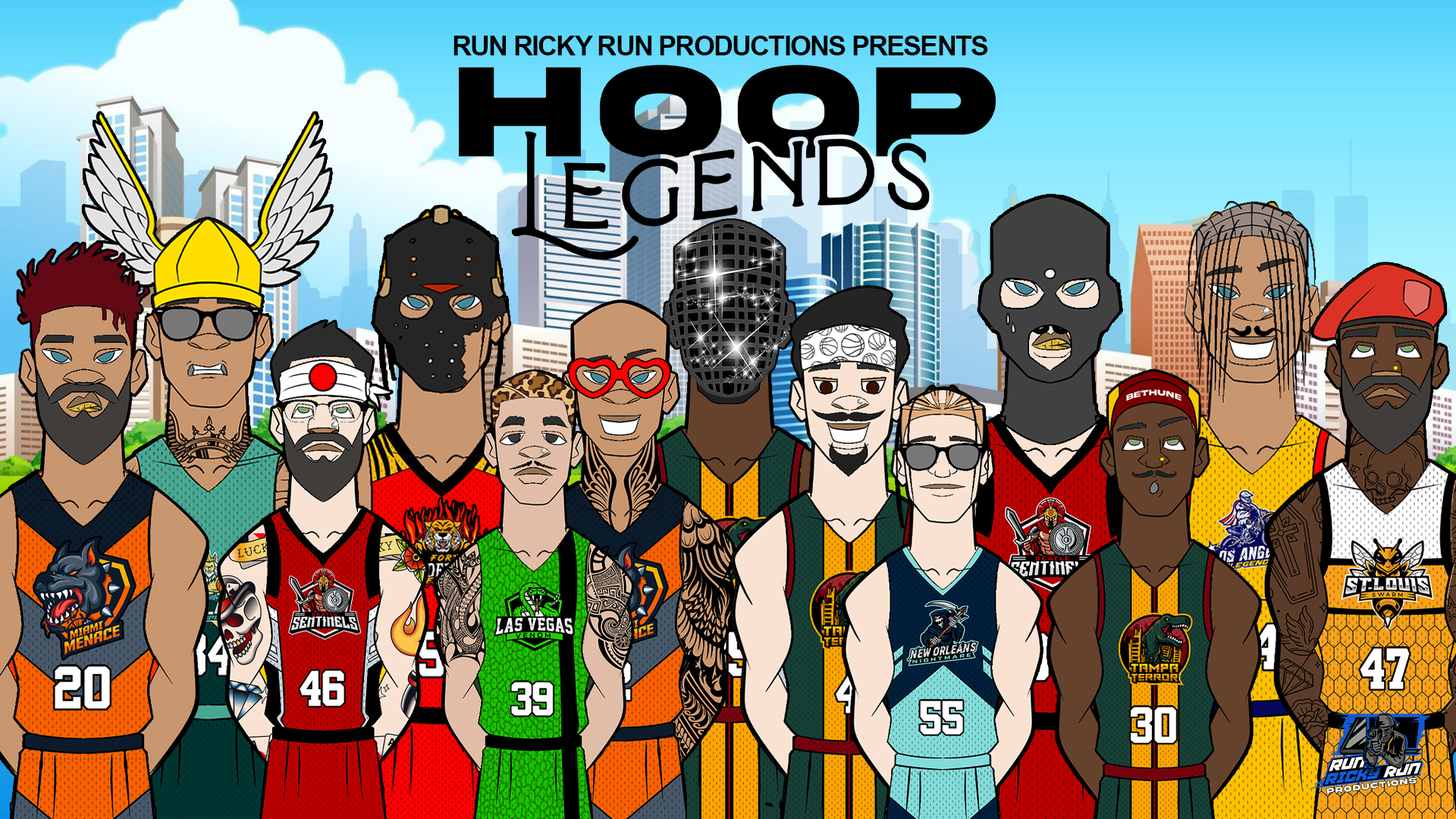 An open-world cross-platform game that creates a basketball career experience at its best.
Hoop Legends NFT is an engaging, revolutionary, and one-of-a-kind game focusing on capturing the dynamics and nuances of some of the best basketball action out there. This play-to-earn game is available on various platforms, and it is designed to bring a realistic and immersive experience to the audience. Hoop Legends is all about tracing the steps of a successful basketball career, either becoming a bonafide Street Legend or a true Hall Of Fame Pro.
How does it happen? Well, picture this. Imagine a game capable of bringing the energy of the famed NBA2K, with the open-world freedom and edge of Grand Theft Auto, and the character-building perks of the Sims, and you can get close to understanding what an epic game Hoop Legends is!
The playability and game dynamics offer so much longevity: this is a game that will get you hooked and provide endless hours of fun. However, it is not the only thing that's special about it. The NFT (Non-Fungible-Token) format is quite revolutionary and incredibly flexible. The system is based on Ethrium, a decentralized and open-source blockchain technology based on its native cryptocurrency, Ether, one of the largest cryptos on the market today. One of the most unique quirks of Ethereum, compared to other digital currencies, is that it allows for the creation of unique NFTs, which are at the core of the game's dynamics and accessibility for members.
The NFT component of Hoop Legends doubles as a membership card for users. It is the best way to get exclusive perks and special benefits for members only. Such unique exclusives include special early gameplay options, as well as various special events and rare accessories, not to mention tournaments and other community initiatives that make Hoop Legends all the more intuitive and fun.
Hoop Legends NFT's creator, Ricky W. Jean-Francois (Run Ricky Run Studios), has over a decade of experience creating unique content as an award winning independent filmmaker. Being a natural-born storyteller, he generated millions of views with his videos, and he continues to expand his creativity to explore new avenues, such as the gaming niche. "We're in this for the long haul," Ricky stated, showcasing his ambition to bring the game to a large audience. He strongly believes in the potential of this amazing game, which also features a member-exclusive merch store and will soon be paired with a Youtube channel featuring original content and updates posted regularly.
Hoop Legends NFT is a fantastic opportunity for Ricky to channel his storytelling instincts. The narrative approach is a great fit, especially because the road to success in basketball is paved with exciting, suspenseful, and even somewhat gritty tales, which will challenge but also inspire players, making for a brand of gameplay that is more immersive and vibrant. Because Ricky is so focused on the actual story, this game builds a stronger connection with the players.
Find out more about Hoop Legends NFT at www.hooplegendsnft.com and join the community today for a chance to get involved in this wild right from the very start. This is undoubtedly the beginning of something amazing, and you'll
Get in touch for further details at [email protected] and [email protected]
Media Contact
Company Name: Run Ricky Run Productions LLC
Contact Person: Ricky W. Jean-Francois
Email: Send Email
Country: United States
Website: HoopLegendsNFT.com