Business Coach and Bestselling Author Releases Book to Help Women Win at Time Management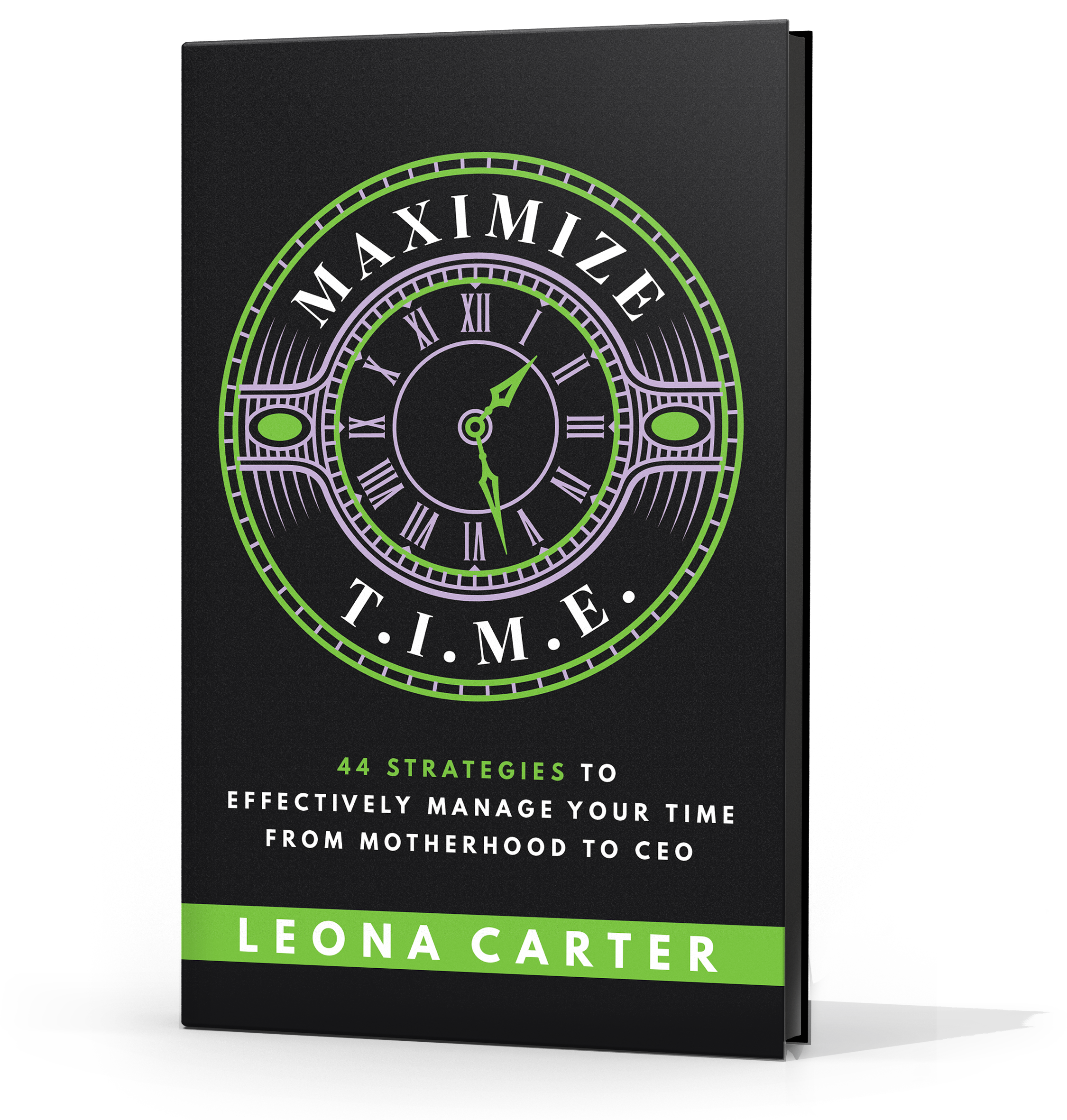 Time is a commodity that you cannot get back once it is gone, and it should not be wasted. To show women how to use their time efficiently so that they can be the best businesswomen, wives, and mothers possible, Leona Carter has released Maximize T.I.M.E.: 44 Strategies to Effectively Manage Your Time from Motherhood to CEO.
KALAMAZOO, MI – September 10, 2021 – In Maximize T.I.M.E., bestselling author and business coach, Leona Carter, is guiding women on how to handle their time in a way that helps them to achieve their goals instead of impeding them. Using the acronym T.I.M.E., which stands for The Intentional Moments Every day, this informative guide outlines forty-four strategies that will be instrumental for women whether they are a mom of two or a CEO of twenty.
"As a mother, CEO, student, or professional, it is important to tell your day 'where to go' instead of asking your day 'where did you go?' One of the best tools to use for managing an intentional day is time blocking," says Carter.
The topics covered in Maximize T.I.M.E. provide useful lessons that will show readers how blocking can assist them in getting more accomplished in a few hours than perhaps in a whole day after putting the strategy in place; how to no longer be a slave to their phone; and how to prioritize answering emails, returning calls, and setting up meetings with colleagues and family. Carter provides tried-and-true strategies that will revolutionize the way women manage their time, allowing them to unlock more freedom and enjoy their life of success.
Maximize T.I.M.E. gives women the tools they need to help them reclaim their time so they can reach the goals they make T.I.M.E. for. "Where are you currently spending your time? Map out a plan of action from where you are to where you want to be."
Leona Carter is a business coach, bestselling author, and talk show host who empowers women to let go of preconceived notions and take hold of God's design for their lives and marriages. As an international empowerment speaker and CEO and president of Carter Strategies, she hosts an Online Summit. She has become a part of the solution for civil unrest in the world by hosting trainings with her Heart-Centered Diversity and Inclusion Workshops for leaders and CEOs.
Published by Publish Your Gift®, Maximize T.I.M.E.: 44 Strategies to Effectively Manage Your Time from Motherhood to CEO is now available for purchase at www.HeyCoachCarter.com.
Media Contact
Company Name: Purposely Created Publishing Group
Contact Person: Shani McIlwain
Email: Send Email
Phone: (888) 949-6228
Country: United States
Website: www.publishyourgift.com