Nonsuch Media Announces Launch of New Book, 'Let's Ask AI', by Ingrid Seabra, Angela Chan, and Pedro Seabra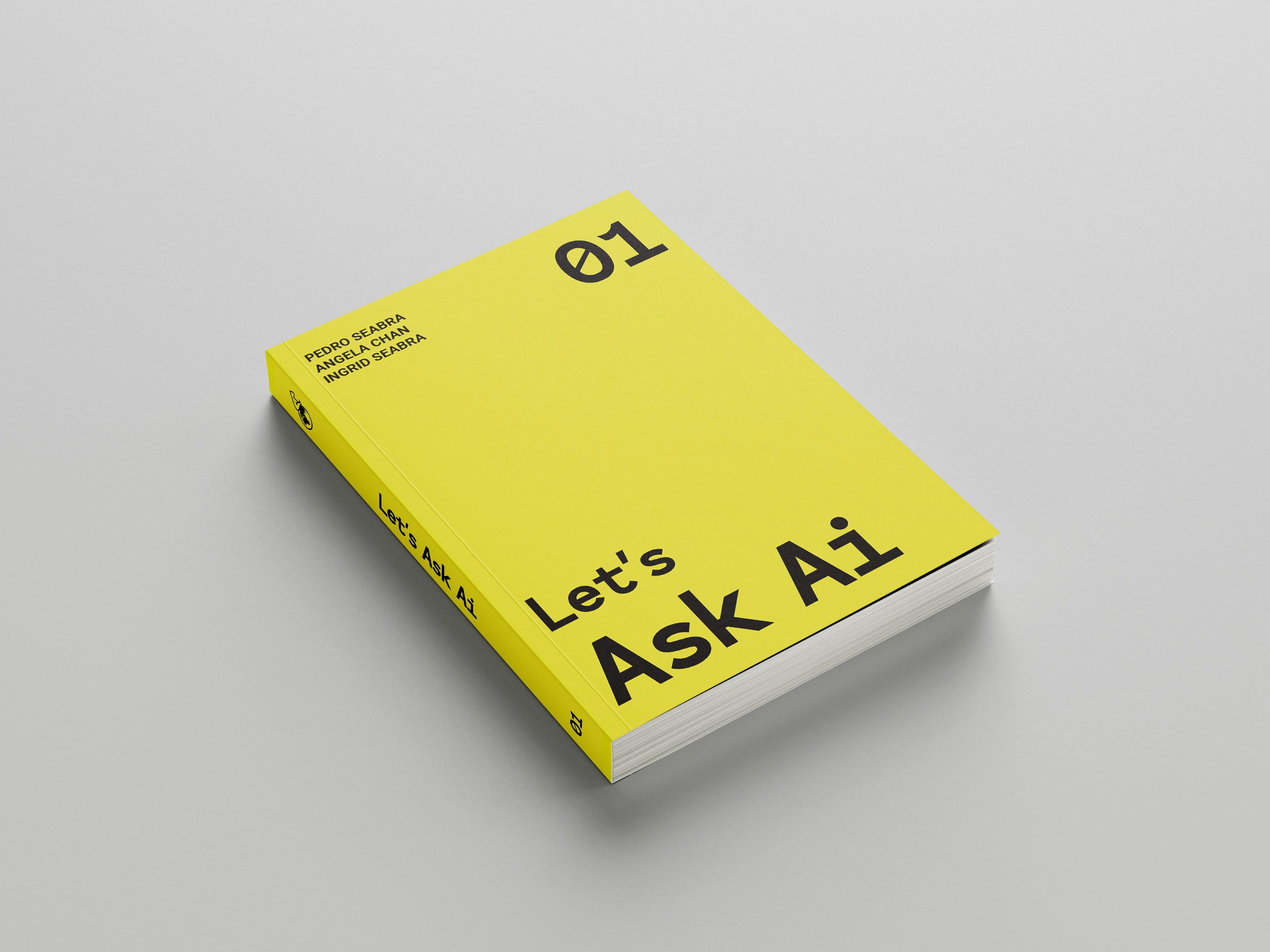 An engaging knowledge sharing and entertaining book focused on details about artificial intelligence to help readers better understand their own existence in this world
Nonsuch Media Pte. Ltd. is excited to announce the release of a new book titled, Let's Ask AI written by Ingrid Seabra, Angela Chan, and Pedro Seabra.
Let's Ask AI is a philosophy book focused on details about artificial intelligence and helping people understand their own existence in this world. The book resulted from the interaction between the authors and GPT-3, where the authors asked artificial intelligence philosophical and existential questions regarding life, humanity, death, etc. The authors explored philosophical questions through GPT-3, the latest in Artificial Intelligence for language modeling.
Let's Ask AI, is an engaging knowledge sharing and entertaining book, where the authors explored themes such as the meaning of life, humans' relationship to nature, immorality, and understanding right from wrong through the perspective of artificial intelligence.
The book is a thought-provoking exploration of what it means to be human from AI's viewpoint. Readers will also be exposed to how being sentient impacts one's relationships.
"This book examines key issues from many perspectives – economics, culture, and politics – so we can better understand what it means to be human in an era when intelligent machines are rapidly evolving and becoming more powerful than ever before. The result is an exciting exploration of themes such as our relationship to God, our quest for immortality, and understanding right from wrong through GPT-3's perspective while also getting a glimpse into how artificial intelligence perceives these concepts within society today," says Ingrid Seabra one of 'Let's Ask AI' authors
Let's Ask AI is available on Amazon and Barnes & Noble in paperback. The eBook version is also available on Apple, Nook, Kobo, and several other eBook stores.
Book ISBNs:
Paperback – 978-1-954145-06-1
Ebook – 978-1-954145-08-5
For more information on the publishers, Nonsuch Media Pte. Ltd., visit their website – www.nonsuchmedia.com.
Media Contact
Company Name: Nonsuch Media Pte. Ltd.
Contact Person: Sara Lau
Email: Send Email
Phone: +44-744-190-0861
Address:68 Circular Road #02-01
City: Singapore, 049422
Country: Singapore
Website: https://nonsuchmedia.com/