Ejshani unveils highly anticipated new single, "F-words."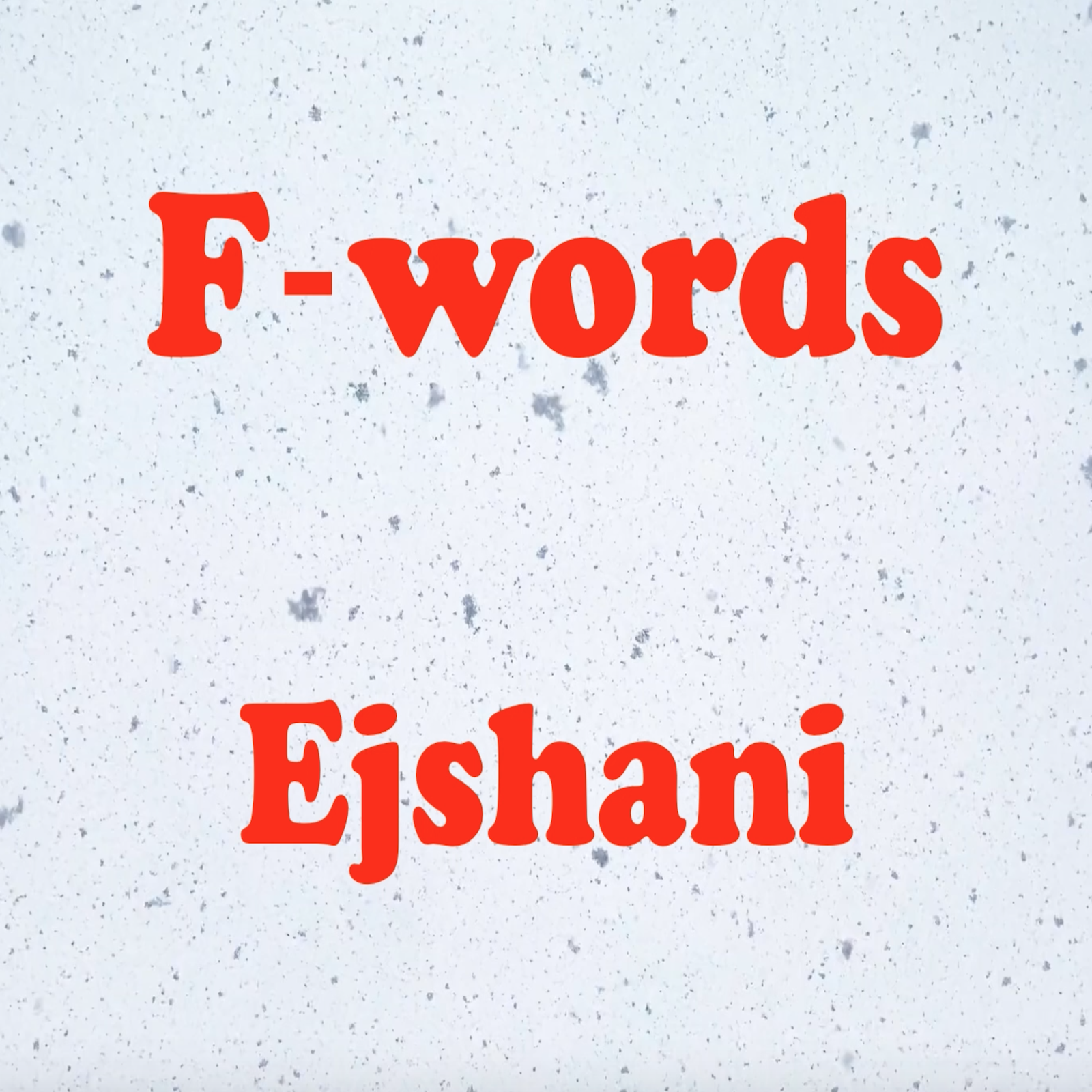 Following his last single, "Please Don't Listen To This," an epic master class in song, the ever-intriguing singer, songwriter, and producer, Ejshani, is sharing a new single," F-words," to be released Friday 20th August 2021.
At the forefront of all Ejshani's projects is his magnetism—his unique quality of spirit that is both wise and buoyant. His sound has stayed tethered to his vision… reach the hurting to musically heal the human race.
With 'F-words,' Ejshani takes aim at explicit lyrics with wordplay that will satisfy and soothe listeners' senses. 'F-words' is food for thought to artists to take a step back, and stretch their vocabulary a little more and get creative with the thousands of words at their disposal instead of settling for explicit lyrics. The hypnotic new single draws on Ejshani's sensibilities and distils them into something that is at once expansive and candid. His natural inflection feels lived-in and relaxed, even when Ejshani dispenses withering lyrics and layered wordplay.
"F-words'" finds the singer, Ejshani, combining the frenetic sensibilities that have seen him earn early plaudits across press and radio, with R&B inflected songwriting that is simultaneously more personal, energetic, and melodically encapsulating than anything he has released to date.
Speaking about the themes behind the new single, songwriter and producer, Ejshani says: "F-words is hypnotic and is an example of using my creativity and eluding explicit lyrics, which in my opinion are often not necessary. Only Quality Material (OQM) is what I have to offer you in F-words and all of my music. You can rest assured of that. While there is the argument that we can not infringe upon an artist's art, I also want to protect my ears, heart, and mind, and the ears, hearts, and minds of my family, friends, and all the many impressionable children who soak up what they hear like a sponge," he added.
As with each of his singles to date, "F-words'" is a testament to Ejshani's ability to thrust himself into new musical territory while continuing to delight listeners with each release.
To stay updated on new releases, subscribe to Ejshani's YouTube channel here, visit his website on https://ejshani.com/ and stay connected via Facebook and Twitter.
Media Contact
Company Name: Ejshani
Contact Person: Media Relations
Email: Send Email
Country: United States
Website: ejshani.com