New Guide Helps People Persuade Loved Ones to Get Vaccinated, Using Decision Science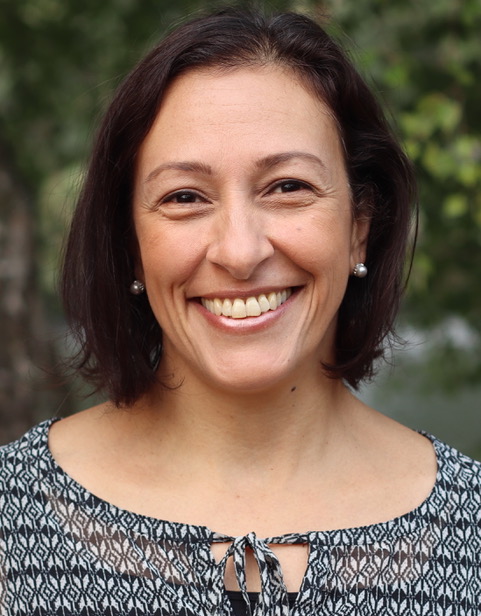 Decision-making specialist Nika Kabiri has published an online guide to help people persuade friends and family to get vaccinated. The guide also offers advice on how to persuade believers of any misinformation to accept alternative points of view.
In her new guide, "How To Change A Misinformed Mind," Dr. Kabiri draws on a unique multi-disciplinary approach of decision analysis to explain why beliefs are formed, why people commit to misinformed beliefs, and how to persuade those who are misinformed to make choices using accurate information.
Dr. Kabiri provides ethical solutions for people who struggle to communicate with friends or family members about misinformation and why it shouldn't be believed, especially when misinformed decisions can have serious negative personal and social consequences.
She was inspired to write this guide after getting requests for advice from people whose loved ones were not vaccinated or people whose friends and family members supported political agendas rooted in QAnon conspiracy theories.
Dr. Kabiri drew from her decision-making expertise, analyzing why people choose to believe information and then using that analysis to arrive at ten practical and actionable tips for navigating the complex nature of misinformation and changing the minds of those engaged with misinformation culture.
Dr. Kabiri's tips fall into four categories. First, she explains how important it is for the persuader to adopt the right mindset so that they can persuade strategically rather than emotionally or impulsively and set reasonable expectations regarding success.
Second, the guide addresses the importance of social relationships in shaping people's opinions. Before sharing fact-based arguments designed to change someone else's mind, one must nurture a solid social connection with the person whose mind they want to change, or they may not be heard.
Third, Dr. Kabiri offers tips on specifically what to say to nudge a misinformed mind toward accepting information that contradicts what they already believe, from discussing how political and social phenomena work to offering emotional stories that provide certainty. She also recommends rewarding someone every time they exhibit behavior that indicates an openness to another perspective.
Finally, Dr. Kabiri urges readers not to give up trying to change misinformed minds. Conversations with misinformed loved ones about issues like COVID and politics can be difficult and frustrating. Still, there are serious social consequences to detaching from those who are misinformed, including polarization that reinforces misinformation, as well as the risk of broader social disorder that polarization enables.
Altogether, Dr. Kabiri's guide posits that changing minds doesn't start with a good argument; it starts with the right perspective and a meaningful social connection. Being calm and strategic, and putting in the work to build a strong relationship with the other person, are foundational pillars of persuasion.
Only then can you begin the work of communicating persuasively with others to detach them from harmful misinformed beliefs.
About Nika Kabiri, JD Ph.D.
Nika Kabiri has spent over two decades studying how people make decisions in various contexts, from business to politics to relationships. She teaches decision science at the University of Washington and works as a consultant with companies like Amazon to help them make the right decisions. She's co-author of the bestselling book Money Off the Table: Decision Science and the Secret to Smarter Investing and has been a contributor to The Hill, Inside Sources, The Huffington Post, and others. You can find more of her writing on YourNextDecision.com, including a complete guide on persuading someone who believes in misinformation to change their mind.
Dr. Kabiri has a Ph.D. in Sociology from the University of Washington, where her academic focus was on choice theory and decision-making within constraints. She also has a JD from the University of Texas.
Learn more about Dr. Kabiri's thoughts and advice on decision-making at Your Next Decision and Kabiri Consulting. Follow Dr. Kabiri on LinkedIn and Twitter.
Media Contact
Company Name: Otter PR
Contact Person: Chandni Desai
Email: Send Email
Phone: 800.648.6854
Address:100 E Pine St Suite 110
City: Orlando
State: FL
Country: United States
Website: www.OtterPR.com