James Pope Relates His Life's Journey in a Heartwarming and Inspiring Tale in 'Post Hole Digger'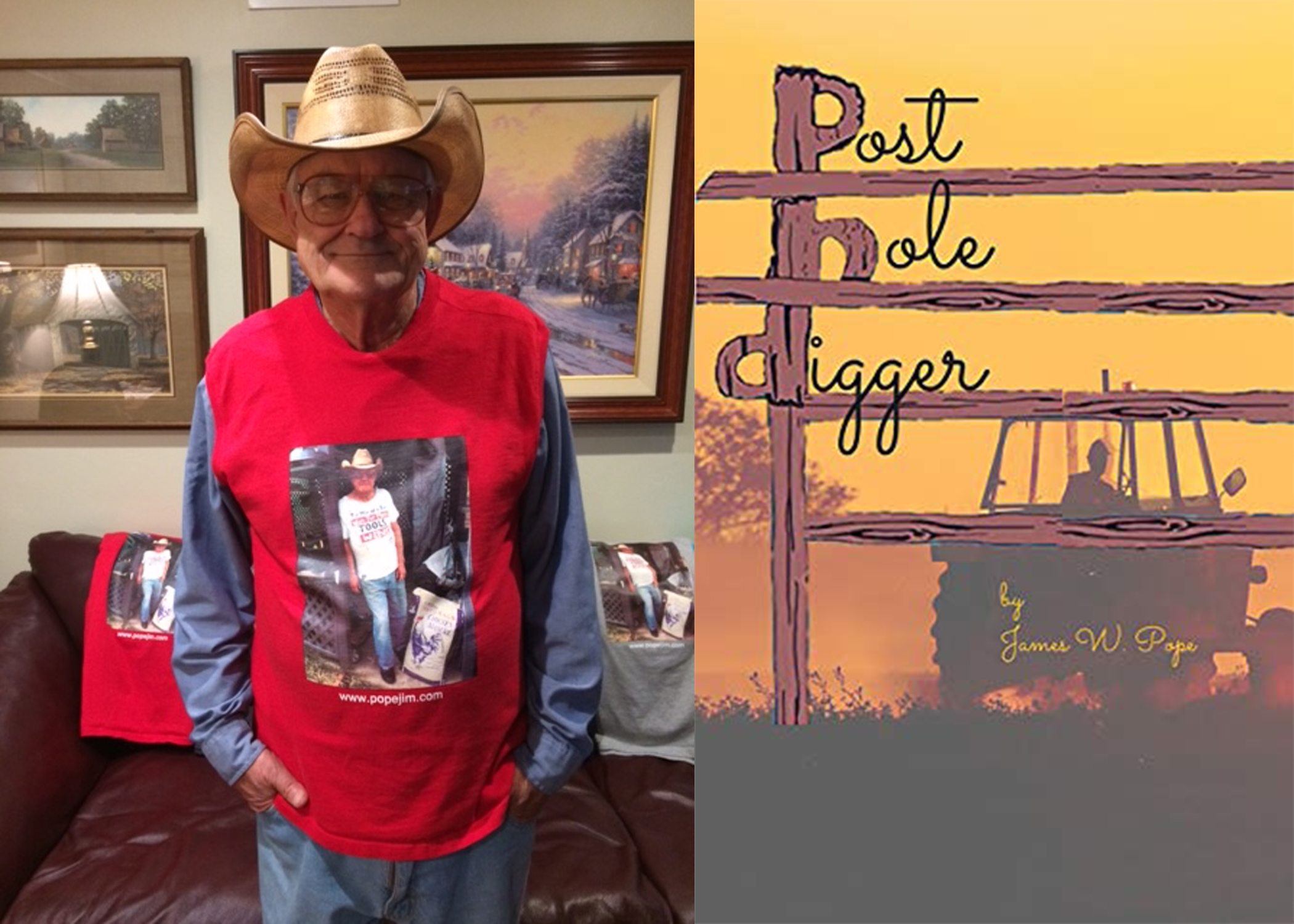 Author James Pope is proud to announce his new edition of book and memoir, Post Hole Digger. From a young farm boy to adulthood, James tells a story of grubby work and heartache. An ode to those who never had a childhood, Post Hole Digger takes the reader to the family farm in Iowa on a journey they will never forget. The book finally made it to the stores on 22nd of July 2021.
"Dedicated to all the children that had to forgo childhood, as they were called upon to shoulder family responsibilities far beyond their age. Follow the life of Iowa farm boy James Pope from the first memory to age 19, as I created my plan for life. At age 15, I held my father in my arms, as he died. I took his job as janitor of the Macedonia, Iowa, Consolidated School House, supporting my mother and little sister Mary", says James Pope.
While gathering eggs on the family farm at the tender age of three, James remembers helping his dad clean the local schoolhouse. Starting at the age of 13, James had experience working at a number of different jobs till the time he graduated from high school. In this memoir, James narrates his Iowa childhood, telling the reader how he and his siblings assisted their parents in making ends meet during the Depression and World War II.
James Pope was born on March 25, 1937, at home on the family farm March 25, 1937, into a logical, value based, environment. He Soon learned why America was GREAT, fueled by a "CASH & CARRY" economy and self responsibly. He was a faithful student at the one-room country school for two years. His father passed away when James was just fifteen, forcing him to take up a job as a janitor of the Macedonia, Iowa Consolidated School. He later left to work on the family farm and left to join the Navy four years later.
"At about age 4, I learned the basic logical–emotional conflict. And as I grew, the many logical – emotional forks in the road that can destroy you. At age 6, I watched animals breed, babies born, questioning dad, I learned how I was created and became Doctor James Pope OBGNY. Age 15, supporting mom and little sister Mary. At age 16, working on the farm as a hired man for John and Vonda Koch, Neola, I learned the basics of investing, budgeting, health care, and life-long self-responsibility. At age 19, ready to leave the job as a hired farmhand, what is my future? What have I learned that will give me a successful life? Accessing where I came from, answers exploded in my head! Reviewing what I had learned, I gave myself a self-educated Ph.D. in LIFE CUM LOTTA", says James.
For more information, please visit: https://www.amazon.com/Post-Hole-Digger-James-Pope-ebook/dp/B09B83F49L/ref=tmm_kin_swatch_0?_encoding=UTF8&qid=1627417032&sr=8-1
Media Contact
Company Name: Global Summit House
Contact Person: Anna Reid
Email: Send Email
Country: United States
Website: https://www.amazon.com/Post-Hole-Digger-James-Pope-ebook/dp/B09B83F49L/