Heart Mist's 'Eat Play Love – 52 Date Night Ideas' Is Here to Revive the Dating Game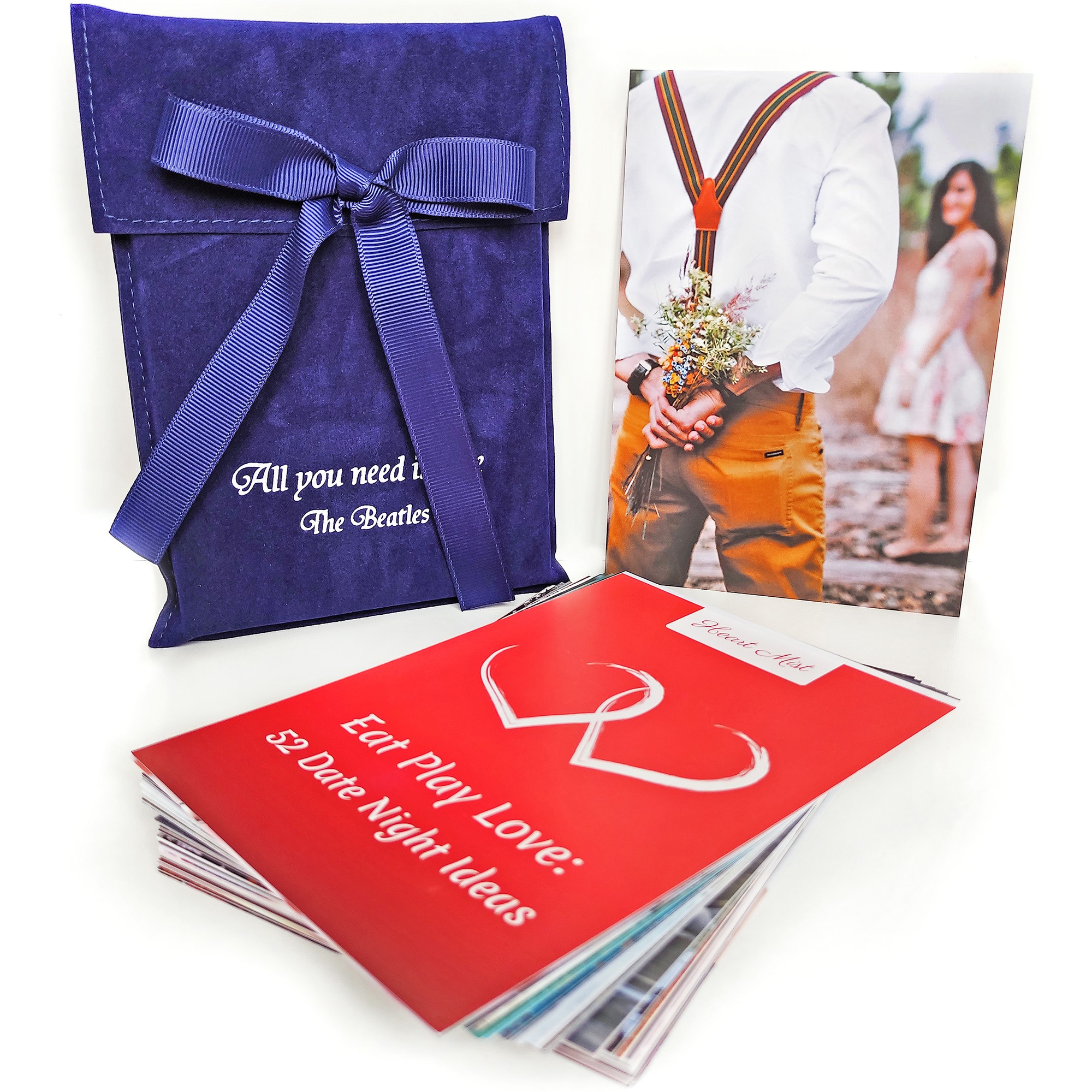 Now, expressing love to a partner has found a new avenue with Heart Mist's new product, "Eat Play Love — 52 Date Night Ideas". Thanks to this innovative product, there is no need to take a loved one on a seaside trip or to invest in buying cars or jewelry. This game emphasizes the fact that love is based on casual signs of affection.
The game has 52 tasks altogether for a whole year, with a single task to perform per week. These tasks have been compiled by a practicing psychologist. Each date is designed to set the scene and walk the user through the process. In the kit, some cards will help the players connect, some will promote subtle intimacy, and others are just there to stretch the relationship boundaries.
"Eat Play Love — 52 Date Night Ideas is a new type of leisure activity where two adult players can productively spend time together with pleasure. Our tasks kit will give you moments of joy and bring more romance to your relationship. Help you to talk about important issues, get to know each other closer and deeper, look at your partner in a new way, and discover more positive qualities in his or her personality", says a spokesperson for Heart Mist.
This card game introduces the user to new, funny, and sometimes unusual forms of interaction. It will help reveal new sides of the relationship and create many shared experiences throughout the entire year. It is designed to be a contributing factor in harmonizing relationships by making them deeper and more romantic.
"Learn how to practically speak each other's love language, incorporate prayer in ways that are natural and relevant to real life, and finish strong with questions that help keep the conversation alive. Our cards are full of adventures that adults would want to do. We recommend it for anyone who wants to have new creative dating ideas for long-distance relationships", says a spokesperson for Heart Mist.
"Eat Play Love — 52 Date Night Ideas" is the perfect gift for a girlfriend or wife, boyfriend or husband, newlyweds, engaged or married couples on multiple occasions: Anniversary, Wedding, Valentine's Day, Christmas, Birthday, etc.
Heart Mist is an innovative company that expresses style, imagination, and creativity through its selection of inspirational products. As a small online business, they are devoted to presenting customers high-quality products at reasonable prices, along with excellent customer service.
For more information, please visit: https://heartmist.com/shop/52-date-night-ideas/
Media Contact
Company Name: Heart Mist
Contact Person: Diana Mason
Email: Send Email
Country: United States
Website: https://heartmist.com/shop/52-date-night-ideas/