Hangzhou athletes aim high for Asian Games
Hangzhou native Chen Yufei secured a gold medal in the women's singles badminton final at the Tokyo 2020 Olympic Games on Aug 1, bringing the number of medals won by Hangzhou athletes to 10.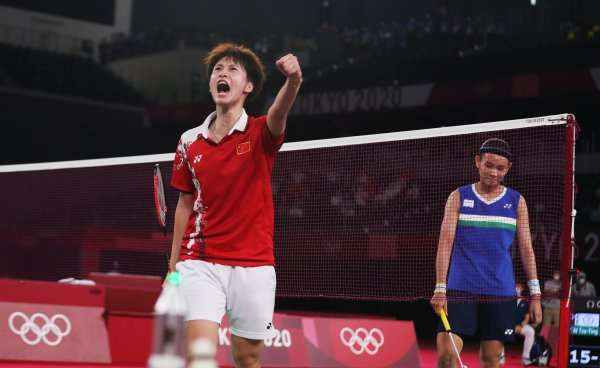 Hangzhou athlete Chen Yufei (left) beat her opponent at the badminton women's singles final on Aug 1. [Photo/zjol.com.cn]
Statistics show that city now boasts 241 Asian, world, or Olympic championships.
Notably, Hangzhou-born athlete Wu Xiaoxuan was the first Chinese Olympian to win gold. Wu, who currently trains national shooters, did so in the standard small-bore rifle women's final at the Los Angeles 1984.
The sporting prowess of Hangzhou athletes is largely due to the strong support provided by the local government and the state-of-the-art talent cultivation system.
The Hangzhou sports bureau sets aside nearly 5 million yuan ($771,000) every year to aid the development of the city's sports sector. Hangzhou has long paid attention to cultivating talented young athletes.
Each year, the city's swimming teams will select about 3,000 children out of more than 100,000 from some 200 kindergartens and primary schools. The selected ones will go through preliminary training and evaluations, and only about 300 of them qualify for further training.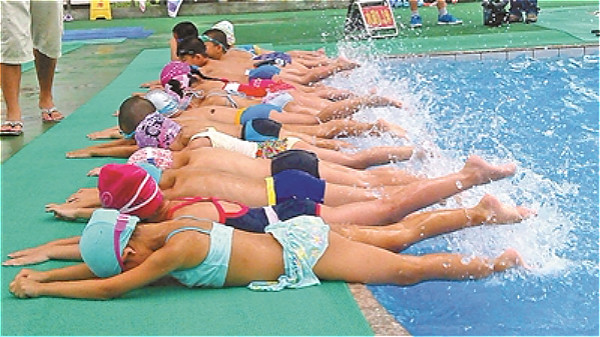 Children learn swimming at an athletes' school in Hangzhou, Zhejiang province. [Photo/zjol.com.cn]
From Wu to Chen, Olympic champions have been a source of motivation for local residents and athletes to participate in and support the upcoming Hangzhou 2022 Asian Games, according to local authorities.
Media Contact
Company Name: The Information Office of Hangzhou Municipal Government
Contact Person: Cai Jingwen
Email: Send Email
Phone: 0510-68559077
Country: China
Website: http://www.ehangzhou.gov.cn/