How To Quickly Select A Suitable Diesel Generator Set
Diesel generator set is a type of AC power supply equipment of self-supplied power station, and it is a small and medium-sized independent power generation equipment. Because of its flexibility, low investment, and ready-to-start features, it is widely used in various departments such as communications, mining, road construction, forest areas, farmland irrigation and drainage, field construction, and national defense engineering. Since its invention, the diesel generator has fully demonstrated its practicability and good adaptability. However, in the face of more and more choices, how should we choose one to buy?
1. Determine the type of use and environment
When choosing a diesel generator set, the first thing to consider is the operating environment. Whether it is used as a backup power source or as a main power source. For different purposes, the use environment and frequency will be different. As an active power source, diesel generator sets are not only used more frequently, but also maintained more frequently. The standby diesel generator set is usually only started when the main grid lacks power or power failure. Compared with the main power source, the standby diesel generator requires a longer time interval before it can be used.
To choose a high-quality diesel engine, the user also needs to consider the operating environment. Whether it has the functions of cold resistance, high temperature resistance, moisture resistance, etc. And whether the surrounding environment has requirements for noise values. These conditions will affect the use of the generator set equipment;
2. Determine the power
The capacity of a diesel generator set is limited. When choosing a generator set, the user must consider the starting current of the electrical appliance load. Because of the different starting methods of the electrical appliance, the starting current will be different. Whether the electrical appliance is loaded or not will directly affect the starting current. Therefore, the user must fully understand the specific electrical appliances before calculating the required diesel power generation more economically. This also avoids the phenomenon that the wrong purchase is made and it cannot be used.
3. Determine the appearance, size and discharge position of the unit
Diesel generator sets have different powers and sizes. Especially different diesel generator sets have certain differences in appearance. Before buying a unit, you must confirm the size with the manufacturer just like buying furniture, whether it can be placed in an ideal location, and make reasonable use of the existing space. Whether it is convenient to discharge the air after diesel combustion. And the use of regional emission standards needs to be noted.
4. After-sales and maintenance
When buying a diesel generator, the last thing to consider is the after-sales and maintenance of the generator set. In fact, the after-sales service is mostly related to the professionalism and degree of the manufacturer. Many customers do not consider wear and maintenance when purchasing diesel generator sets.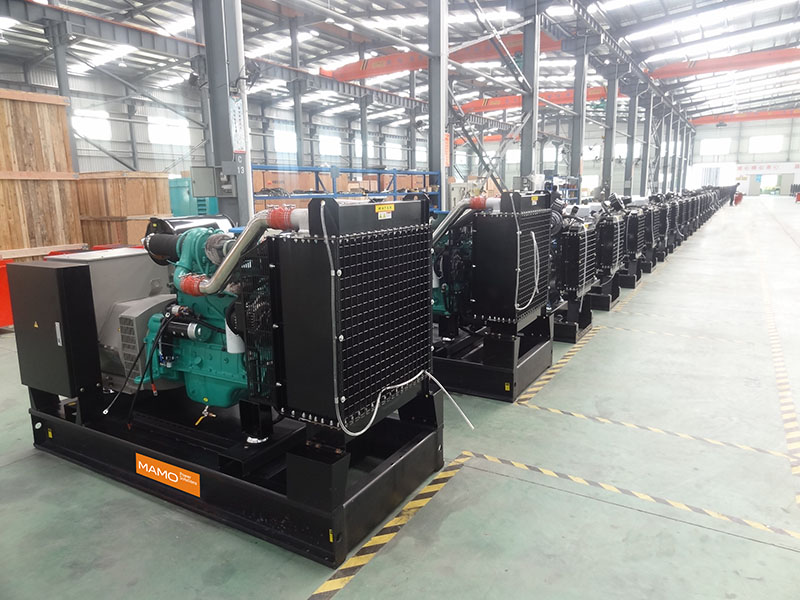 Media Contact
Company Name: MAMO POWER
Email: Send Email
Phone: 86-591-88039997
Country: China
Website: https://www.mamopower.com/