Dispute Send Introduces Credit Repair Services To The Public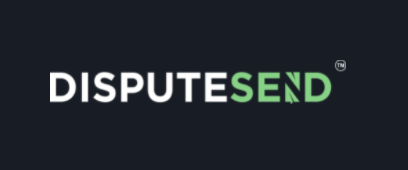 Based in Toledo, Ohio, Dispute Send provides credit repair services across America, helping people increase their credit scores and bringing in a sense of financial stability in their minds. Dispute Send helps individuals increase their credit scores by helping individuals manage their spending and understand how credit works.
Working for years now, Dispute Send has amassed a long list of happy customers. The company has helped more than 5000 individuals across the nation increase their credit scores by fixing their credit reporting issues. In 2013, the company started providing financial coaching to an underserved community and transformed into multiple brands and services that focus on financial improvement.
Poor credit history may arise from poor credit history due to various reasons like unpaid debts, late payments, or anything else, and credit repair is the process to repair your standing credit. It can be as simple as disputing wrong information with credit reporting companies and as extensive as repair damage incurred due to identity theft.
A credit repair company like Dispute Send invests time and effort to correct erroneous data on an individual's report. A credit repair company investigates for inaccurate or misrepresented information on one's credit report, file disputes against that information, catch fraudulent transactions on his credit and devise a credit usage strategy that can positively impact his credit.

Dispute Send's website is designed in such an informative manner that just by logging into the home page, an individual can gain knowledge about credit score and credit repair. The website even offers DIY credit repair solutions and a consumer's credit repair rights. Dispute Send was founded with the intention of helping people grow financially.
"We fight for every consumer's right to an accurate, fair, and substantiated credit report, including yours", says the team at Dispute Send.
To learn more, use the media contact outlets below.
Media Contact
Company Name: Dispute Send
Contact Person: Anthony Reyna
Email: Send Email
Address:39899 Balentine Drive Suite 200
City: Newark
State: CA 94560
Country: United States
Website: http://www.disputesend.com/