Chemical Engineer Turn Fitness Model Marvin Achi Grows His Sportwear Elephant Sport Brand
Fitness enthusiast and entrepreneur, Marvin Achi, continues to grow Sportwear Elephant Sport LLC, an innovative fitness brand amidst reviews from customers nationwide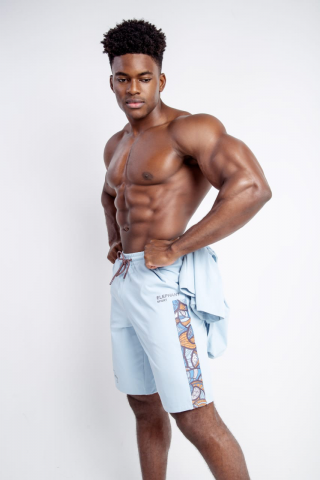 Marvin Achi has grown to become a popular name in the fitness industry, with his sports apparel and equipment brand, Sportwear Elephant Sport LLC, putting him among the major players in the market. The USA Physique Champ has undoubtedly carved a niche in the fitness space as an educator and model, using his passion and experience to deliver groundbreaking solutions to millions of people worldwide.
The global fitness industry has evolved over the years, growing to become a multi-billion-dollar market with different stakeholders worldwide. Several brands have emerged to offer a wide range of products to meet the growing and diverse needs of customers. Unfortunately, many of the available sports brands do not particularly deliver solutions to address the concerns of consumers, especially in terms of quality and versatility. However, Marvin Achi has seemingly mastered the art of delivering innovative and user-friendly fitness products to all categories of customers through the Sportwear Elephant Sport brand.
Sportwear Elephant Sport LLC literally hit the fitness industry by storm, uniquely combining quality with relative affordability, a feature that has endeared the brand to millions of people across the United States. The products from the brand are made with quality materials to ensure their durability without compromising comfort.
In addition to being an entrepreneur, Marvin is also a content creator, popularly known across social media as "shredded to the core." As a fitness educator and online influencer, Marvin Achi has impacted the lives of millions of people in different parts of the world, with his Instagram content endearing him to fitness enthusiasts. His content cuts across several fitness subjects, including meal plans, workout routines, and a host of others.
Over the course of his fitness journey, Marvin competed in a number of bodybuilding competitions, winning the United States fitness competition in the process.
For more information about Marvin Achi and the range of products offered through the famous Sportwear Elephant Sport LLC, visit - https://elephantsportwear.com/. Marvin has also continued to spread his wings across social media, including Instagram and YouTube.
Media Contact
Contact Person: Marvin Achi
Email: Send Email
Country: United States
Website: elephantsportwear.com