Air to Air Fueling Market | Technological Advancements for Sixth Generation Combat Aircrafts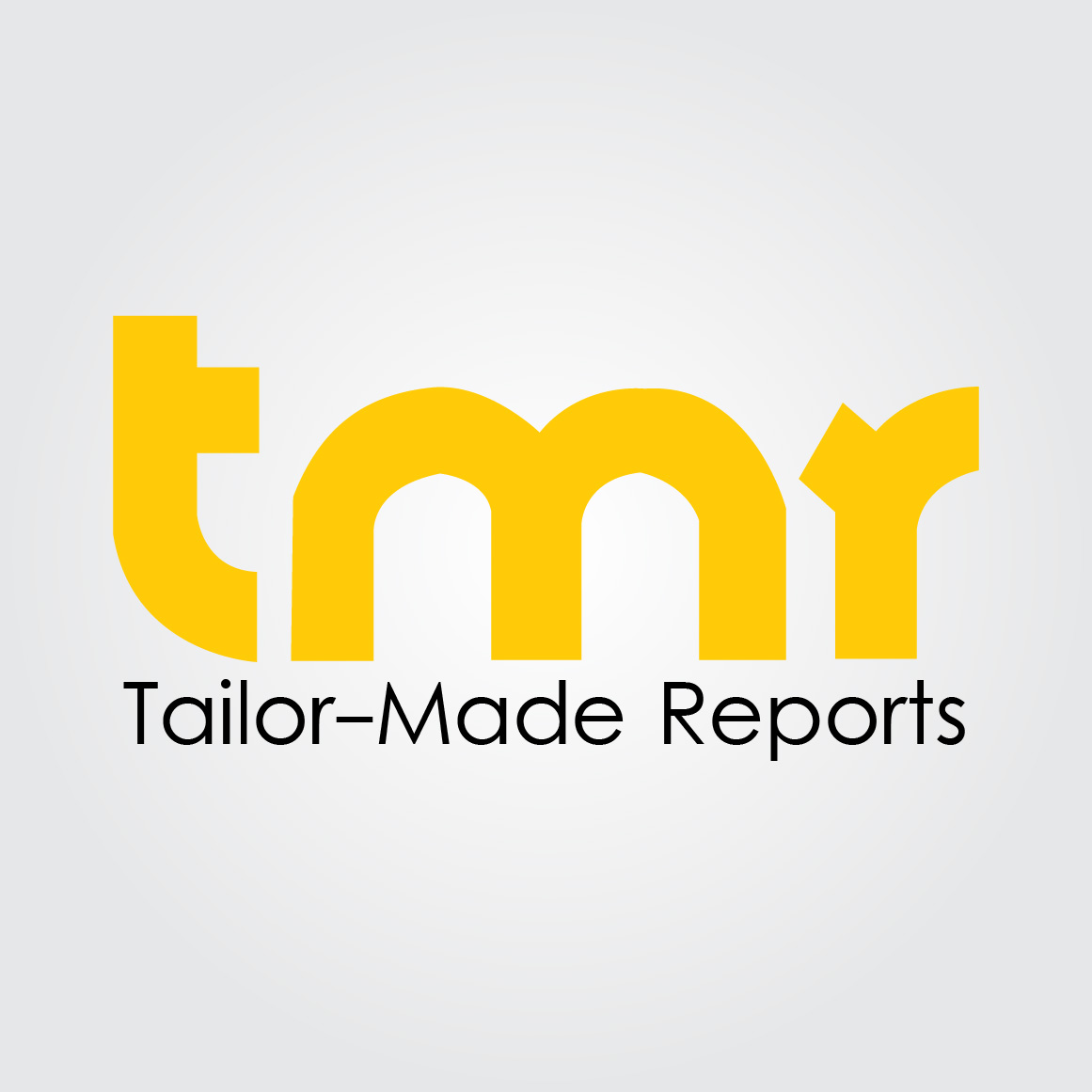 Air to air refuelling (AAR) refers to the process of pumping or transferring fuel from tanker of one aircraft to another in mid-air, with the condition that aircrafts fly in formation. There are two method of the process, flying boom and probe and drogue method.
The Katter is said to be an easy method to adapt as it does not require any dedicated operator sitting at the back like flying boom method. Instead, engineer and the receiver pilot are responsible in probe and drogue method. Air to air fuelling is utilised or operated mostly by military personnel as extra fuel is required to compensate the heavy weight of weapons, armour, and other similar objects as it reduces the maximum take-off weight. Increasing military air craft fleet, technology optimisation, flexibility of probe and drogue method, etc. are the major factors which may drive the Air to Air Fueling market growth.
Demand of Probe and Drogue Method
Probe and Drogue method is much more flexible than flying boom. United States primarily employs probe and drogue AR systems on its tanker and receiver aircraft. In the process, a drogue is extended from the tanker on a length of refuelling hose. As the drogue provides stabilisation and houses the reception coupling, the receiver aircraft engages in a flight. Due to the need for longer hoses along with the need for more aerodynamic aerial refuelling stores, it becomes important for organisations like USN to evaluate new methods of storing and extending the refuelling hoses in tanker aircraft. Probe and drogue method also ensures in reducing the space required to stow the hose without impacting fuel flow performance. Therefore, with the advantages like these, the market is projected to have a significant growth.
Get Brochure of the Report @ https://www.tmrresearch.com/sample/sample?flag=B&rep_id=7397
Technological Advancements for Sixth Generation Combat Aircrafts
Many new technologies are introduced with the evolution of aircrafts from past decade. Artificial intelligence, smart structures, hypersonic cruise, fuel cell technologies, improved human machine interface are in process of developments which can ensure quality and more safety standards. US sixth generation fighter programmes have been started since 2012. US Air Force and US Navy have been working on a network of integrated systems disaggregated across multiple platforms in its Air superiority 2030 plan. Combat aircraft aviation is the most fastest growing aviations in technology area.
Possibility of Autonomous and Stealth Attribute for Future Tanker
Air force authorities in US and many other regions are researching and studying regarding the attributes in its KC-Z future tanker. Additionally, the Air Force is investigating to examine the fielding of a commercial tanker for service training missions with fighters. The autonomous future tankers can be the new trend in aircrafts and Air Force is trying to have autonomous or semi-autonomous capabilities so as to fix KC-46 Pegasus.
Complexity in Refuelling may Act as a Restraint
It is difficult and complex to transfer the fuel in mid-air. Things can go really wrong if not checked and performed accurately. For instance, two drastically different aircrafts need to come together and continue flying within 100 feet or less of each other. As each aircraft receives different forces, air turbulence and have to battle the normal bumps, it needs matching headings, airspeeds, and altitudes which is difficult. Also, the aircrafts need to be at dangerously close distance with each other which can cause drastic consequences. Thus, proper care and precise operation needs to maintained by aircrafts to complete the process.
Competitive Landscape
Prominent players in the aircraft sector include Cobham PLC (UK), Eaton Corporation (US), GE Aviation (US), Airbus (Netherlands), BAE Systems, Lockheed Martin, Northstar and Omega Aerial Refuelling Services, Draken International, Israel Aerospace Industries, Parker Hannifin Corporation, Marshall Aerospace and Defence Group, Boeing (US), etc.
Airbus in April 2020 conducted the fully air to air refuelling operation for the first time. The flight test campaign conducted over the Atlantic Ocean, involved an Airbus tanker test equipped with A3R solution as the transmitter of fuel transferring the fuel to an F-16 fighter aircraft of the Portuguese Air Force. 120 dry contacts were conducted in 45 flight test hours with the A3R system. In the process, real time alignment and stability check are done so that safe distance is maintained between the boom and the receiver.
US Navy has planned of bringing an aerial refuelling capability to its E-2D Advanced Hawkeye command and control fleet with the first operational squadron certifying its pilots to refuel with Air Force tankers. The pilots of the "Seahawks" of Airborne Command and Control Squadron 126 are conducting the necessary evolutions to become certified. These pilots need to learn an air refuelling with the F-8F Super Hornet, which the navy uses within its carrier air-wing to conduct buddy to buddy refuelling with aircraft organic to the air wing, without depending on land based tanker's help.
In May 2020, Hercules helped CH-53K helicopter in air to air refuelling withstanding the turbulence and also some force on the refuelling probe. CH-53K demonstrated its ability to capture and plug the drogue. The aircraft, during the testing performed well and met the program objectives. Lockheed Martin Aeronautics team's new KC-130J is the variant of C-130 Hercules, which refuels fixed wing, rotary wing and tilt rotor aircraft conducting rapid ground fuelling. KC-130 has the ability to provide AAR to almost every rotary wing platform in the world through its hose and drogue aerial refuelling system.
Regional outlook
North America is expected to dominate the air to air refuelling and aviation market with the help of researches and new technologies coming into picture. North America is expected to recover moderately after the pandemic attributed to GDP forecasts, financial health of regional airlines, and the substitutes available. Growth in military aviation sector and presence of major key players are projected to be the major driving factors. USAF needs heavy stealth revolution for low observable tankers, transports, bombers, etc. which enables the insertion of special operations teams deep behind enemy lines via a stealthy altitude.
Asia Pacific is also one of the leading regions in aviation and aircrafts. Although, covid-19 led to restrain the market growth, air turbine fuel due to its large fleet size and on-going developments in china and India are counting for improving the market during the forecast period. In July 2020, IAF Rafale jets after a sortie in excess of 7 hours got air refuelling at almost 30,000 feet. With the introduction of EW systems, modern weapons, and artificial intelligence, the growth can be paced much faster in the region.
The covid-19 has affected Europe strongly in aviation and development in refuelling sector. As the world trade is expected to rebound significantly in the future years, the market is projected to rise. Increasing military expenditure, innovations in tanker of aircrafts, and rising incidences of aircraft conversion into tanker variations are expected to be the key growth prospects.
Get Table of Content of the Report @ https://www.tmrresearch.com/sample/sample?flag=T&rep_id=7397
Segmentation
By Type
By System
Flying Boom Method
Probe and Drogue Method
Autonomous Method
By Component
Nozzles
Hoses
Probes
Boom
Pods
Valves
Fuel Tanks
Pumps
By Aircraft Type
By End User
By Region
North America
Europe
Asia Pacific
Middle East and Africa
Latin America
Key Questions Answered​
Who are the leading players helping the market growth?

Cobham PLC (UK), Eaton Corporation (US), GE Aviation (US), Airbus (Netherlands), BAE Systems, etc.

Which region is expected to have a leading position in the sector?

North America for their innovative inventions and technological advancements.

Which segment as ARR type is accounting for larger growth during the forecast period?

Manned segment as its adoption by military and naval forces have increased.

Which aircraft type is expected to experience more growth during the forecast period?

Fixed wing segment as it can be used for longer travel distances and also is compatible in harsh environmental conditions.

Which component can enhance the operation of air to air refuelling method?

Hose, probe, boom, fuel tanks, pumps, etc.
About Us:
TMR Research is a premier provider of customized market research and consulting services to business entities keen on succeeding in today's supercharged economic climate. Armed with an experienced, dedicated, and dynamic team of analysts, we are redefining the way our clients' conduct business by providing them with authoritative and trusted research studies in tune with the latest methodologies and market trends.
Media Contact
Company Name: TMR Research
Contact Person: Rohit Bhisey
Email: Send Email
Phone: +1-415-520-1050
City: San Francisco
State: CA
Country: United States
Website: https://www.tmrresearch.com