Santa Anna Personal Injury Lawyers of Hess & Nghiem Urge Drivers to Observe National Impaired Driving Prevention Month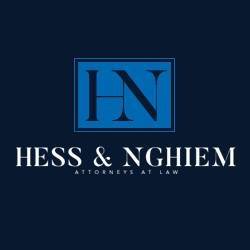 SANTA ANA, Ca. – December 2, 2020 – With the holiday season here, the personal injury lawyers at Hess & Nghiem are urging people to observe National Impaired Driving Month this December.
With Christmas, Hanukkah, Kwanzaa, and New Year's all occurring in the next 31 days, many people are planning to be celebrating more than usual, even in light of the current pandemic. In fact, according to Mothers Against Drunk Driving (MADD), Christmas Eve and New Year's Eve are among the most dangerous nights of the year, with those two days accounting for nearly half of all traffic fatalities in 2018.
For this reason, the attorneys at the firm are asking people to take personal responsibility for their actions this holiday season. This often begins with arranging a safe ride home before the holiday celebrations start. This can be as simple as designating a driver someone can trust to stay sober or arranging to use public transportation like a bus or a train. Of course, these days, there are plenty of options for transportation, with ridesharing apps like Uber and Lyft providing a personal driver at the touch of a button – often in a matter of minutes.
If someone is hosting a celebration, they should be sure to provide plenty of food and nonalcoholic drink options for their guests. In addition, they should make it easy for people who have had too much to drink to find alternative options by providing information about public transportation or taxi services. If there is room, hosts might suggest that intoxicated guests "sleep it off" at their home if there are no other alternatives.
In the unfortunate event that someone is hurt in a crash caused by a drunk driver this holiday season, they should be certain to take steps to protect their legal rights. They should call 911 immediately to summon police to the scene. If the police also suspect that the other driver is drunk, they will likely perform sobriety testing and arrest the driver. Next, accident victims should be sure to request a thorough medical evaluation to determine the extent of their injuries and ensure that a healthcare professional creates an official medical record. Finally, they should contact a Santa Ana personal injury lawyer as soon as they can.
Hess & Nghiem is a Santa Ana personal injury law firm that represents injured victims throughout Southern California. They regularly work with people who have been injured in incidents like car accidents, dog bites, trucking accidents, slip and fall accidents, rideshare accidents, bar assaults, defective product accidents, fires, and work-related accidents. The firm serves clients throughout Orange County, Los Angeles County, Riverside County, and San Bernardino County.
Prospective clients can schedule a free case evaluation with one of the firm's attorneys by calling their office at 627.214.7621 or sending them an email through their online contact form.
Media Contact
Company Name: Hess & Nghiem Attorneys At Law
Contact Person: Edward W. Hess, JR.
Email: Send Email
Phone: 6573335726
Address:550 Parkcenter Drive, Suite 105
City: Santa Ana
State: California
Country: United States
Website: https://www.hn-lawyers.com/