Authors Nic Romano and Deborah Jean White Release Book, "Blue Hare Village," to Help Children Cope with Being Quarantined During the Pandemic
Authors Romano and White deliver a fairy tale story of a magical village with vivid characters who do good deeds while coping with the challenges of the COVID-19 global crisis to rave reviews.
Dano Point, CA, USA – August 7, 2020 – For authors Nic Romano and Deborah Jean White, sitting at home during the pandemic was more than being safe at home. They quickly realized that children across the globe faced quarantine issues. Their realization led them to write "Blue Hare Villiage: Quarantine Adventure 2020," which was published by Studio Romano Inc. on July 12, 2020, and is available in paperback and eBook on Amazon.
According to Romano, "Our book is aimed at seven to twelve-year-olds who are at home confronting this Coronavirus like the rest of us. We felt there was a need to help children cope." White said, "Having written several children's fairy tale books, I immediately wrapped my arms around our story of three young girls meeting up with three magical hares from Northern Ireland, my home. When my daughter asked me if magical hares really live in Groomsport, I confessed they do, which led me on this journey."
Both Romano and White decided that for every book sold, they will donate a book to a children's hospital, inner-city neighborhood, or a special needs classroom. Both authors agree that children come first and have also put together items for children such as face masks, glitter, a Blue Rainbow Game, blue ears headband, and more to keep the children engaged.
For more information and to download a free coloring book for children, visit https://blue-hare-village.myshopify.com/.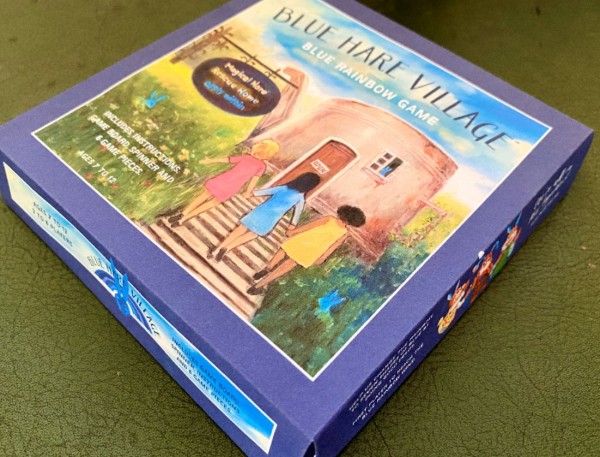 REVIEWS
"Sweet story, cute characters."
"Love the way the girls learn how powerful doing good deeds are."
"The three magical hares are hilarious!"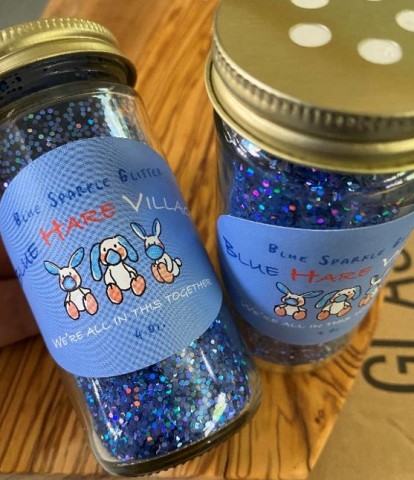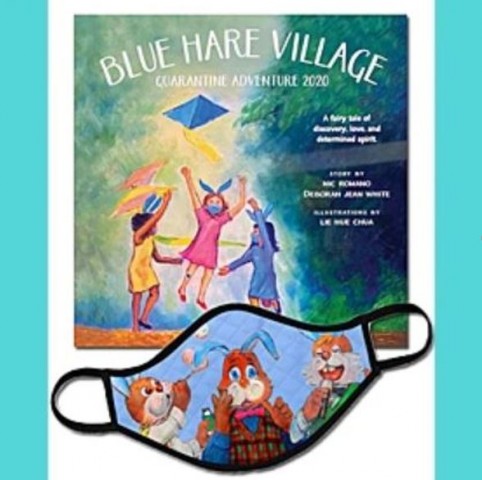 ABOUT THE AUTHORS
Nic Romano has written Florentine poetry, fictional short stories, seven screenplays, an Italian recipe book, and now the first of seven children's books. Born and raised in the Midwest, he moved to southern California and founded a non-profit for the homeless and a sustainable produce business targeted to local upscale restaurants, universities, and corporate food service.
The idea for a children's book came from the early days of the Coronavirus crisis with the TV coverage of young kids missing their friends while social distancing, learning at home, and struggling to comprehend the global crisis. The main objective for Blue Hare Village is to donate as many copies as possible to children's hospitals, at-home inner city students, and special needs classrooms.
THE CREATIVE TEAM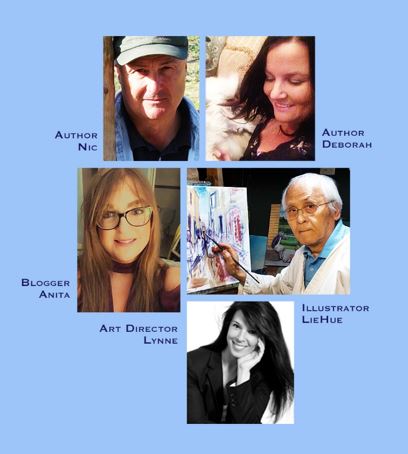 For more information or for interviews, public appearances, or book signings contact Nic Romano at:
Nic Romano
[email protected]
949-697-0032
23 Saint Michael
Dana Point, CA 92629
Media Contact
Company Name: Absolute Author Publishing House
Contact Person: Dr. Melissa Caudle
Email: Send Email
Phone: 504.467.7100
Address:1123 Williams Blvd
City: Kenner
State: LA
Country: United States
Website: www.absoluteauthor.com